Telemundo Día a Día director Pedro Alicea dies.
He was admired by many stars who worked with him.
Find out his tragic cause of death.
Pedro Alicia dies. An important personality in Hispanic television in the United States has passed away. Former director of the Telemundo program Día a Día, the great Pedro Alicea, has died from cancer. Elia Calvo, shared the tragic news, according to El Nuevo Día and Primera Hora.
The late director was also well known for being one of Raymond Arrieta's faithful companions on his cancer walks. Several celebrities sent their condolences to the family and shared photographs with Pedro.
WHY WAS HE SO BELOVED?
Actress, teacher and comedian Norwill Fragoso was one of the first to say goodbye: "Rest in peace, beloved Pedrito. God welcomes you into his loving arms. Strength, peace and comfort to all family and friends. Thank you for all your teachings! You will always live in our hearts.»
During the cancer walk, which celebrates it's 15th anniversary of raising money for the Oncological Hospital of Puerto Rico, he was in charge of motivating the participants and documenting the entire journey with videos and photographs. He became an example of courage and struggle.
PEDRO ALICEA LOST HIS CANCER BATTLE
Producer Fernan Vélez, shared the following on Instagram: "Wow, I just found out about the death of a good friend, excellent human being, television director and former partner on Telemundo, Pedro Alicea, a victim of cancer. My condolences to his entire family. Rest in peace.»
Another user wrote commented: "God, my supportive hug to his family! A good friend has gone! A gentleman! I wish with all my heart that the Holy Spirit of God comforts his family, friends and co-workers… Rest, Pedro!
OTHER CELEBRITIES MOURN PEDRO'S DEATH
Comedian Raymond Arrieta wrote on Instagram: «Two weeks from the Da Vida walk dies a warrior who fought until he could not, walked 14 years with me to give life. He walked without knowing that he had cancer, he never stopped laughing and giving encouragement to what he needed. Pedrito has the largest collection of photographs of all the walks and they were all very spectacular for him.»
He added: «Today I feel sad, very sad, but I have to work and make those who need to laugh happy (the best medicine for the soul). Pedrito, our TV director, taught us that we have to continue and here I am on Telemundo, his house and my house. There are only two weeks left for the walk. This year it will be strong but every step I will take for you and for everyone who needs it. I love you brother… Rest in Peace.» Several celebrities such as Luis Fonsi commented: «Fly high and rest in peace friend.» Olga Tañón wrote: «Wow, what a sadness.»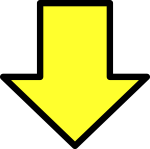 Related post