Dog treats recalled due to Salmonella risk.
The recall includes several types of dog treats.
This disease can affect both pets and humans.
Dog treats recalled for Salmonella. New products have been recalled due to a possible Salmonella risk. This time it involves several types of dog treats and pet owners have been warned to check their pantries. Several batches of dog treats were affected.
According to The Sun, the US Food and Drug Administration announced the recall of several different types of dog treats produced by Stormberg Foods. The FDA said there is a risk of illness if pets eat the treats and for humans who handle them.
Dog treats recalled due to Salmonella risk
It is worth mentioning that the recall was issued on July 12. They are withdrawing several different sizes and batches of dog treats. The potentially tainted products are: Beg & Barker Chicken Breast Strips, Billo's Best Friend Chicken Breast Strips dog treats and Green Coast Pets Chicken Crisps dog treats.
Many have been wondering why these treats have been recalled. On July 6, the North Carolina Department of Agriculture and Consumer Services notified Stormberg Foods that a sample of the product had tested positive for Salmonella.
Possible risk of illness
Fears of contracting Salmonella have been on the rise, as this disease can affect both pets and humans, especially if you don't wash your hands after touching the treats or the surfaces the treats were on. No illnesses have been reported so far, but it is important to know the signs.
Healthy people infected with Salmonella may experience nausea, vomiting, diarrhea or bloody diarrhea, abdominal cramps, and fever. Although humans rarely face serious side effects, Salmonella can cause arterial infections, endocarditis, arthritis, muscle pain, eye irritation, and urinary tract symptoms. Filed Under: Salmonella dog food recalled
What are the symptoms in dogs?
Similarly, in animals, symptoms include lethargy, diarrhea or bloody diarrhea, fever, vomiting, decreased appetite, and abdominal pain. If you or your pet may have been exposed, seek appropriate medical help. There have been no reported cases of Salmonella at this time, according to The Sun.
The possibly contaminated products were distributed on June 8, 2022. The affected products are: Beg & Barker Chicken Breast Strips, Billo's Best Friend Chicken Breast Strips, and Green Coast Pets Chicken Fries, 4 oz. 8 oz. Filed Under: Salmonella dog food recalled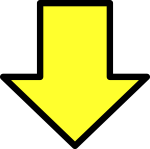 Related post