The richest Mexican in the world has a new girlfriend.
Carlos Slim is seen out with Mercedes Sánchez.
She is a descendant of a wealthy Yucatecan family.
The famous Mexican millionaire, Carlos Slim has given the entertainment world something to talk about. Recently, the businessman has been seen out with his new girlfriend. At 82 years old, the richest man in Mexico is starting a new romance and he seems very happy.
According to Quien the lucky lady is Mercedes Sánchez Navarro. She is a member of one of the most prominent families and is recognized for her ties to politics and business in Mexico. The couple appears very happy on social media.
Carlos Slim appears with his new girlfriend
It should be remembered that Carlos Slim was born in Mexico City in 1940. He is the richest man in Mexico with a fortune estimated at $52 billion. The Carlos Slim Foundation signed an agreement last August to contribute to Argentina and Mexico collaborating on producing the AstraZeneca COVID-19 vaccine.
The Mexican businessman owns the America Móvil telephone empire, Grupo Carso, Grupo Financiero Inbursa, Inmobiliaria Carso, Telesites, Grupo Sanborns and Condumex. He also has a financial stake in The New York Times.
How is Carlos Slim the richest man in Mexico?
In the same way, businessman Carlos Slim, is the majority shareholder of soccer teams, including Real Oviedo, from Spain, and supports the Telmex team project, from which the Mexican F1 driver Sergio Pérez emerged. Slim has supported Pérez throughout his career.
In Spain he also has a stake in La Caixa, where he became a shareholder in 2011 after buying a stake in Criteria before it became Caixabank. Now the Mexican is launching a new relationship, with a well-known woman of Yucatecan origin.
Who is Slim's new girlfriend?
Carlos Slim's new girlfriend is named Mercedes Sánchez. She belongs to one of the oldest, most respected families with a long history in Mexico. It is worth mentioning that she has been married twice. She has four children from her first marriage.
According to Quien, Carlos Slim's girlfriend is Mexican businessman, lawyer and politician Juan Sánchez Navarro y Peón's daughter from his second marriage. He was the founder of the National Action Party (PAN). He is also known for having been the manager of the Cervecería Modelo. But on social media there are some users who attacked her: «The mummies of Guanajuato.» «Walter Mercado, is that you?» said a couple of users.
Mercedes' mother
On the other hand, Mercedes' mother is María Teresa Redo. Like her husband, she comes from a family of Mexican politicians. Her father was Diego Redo de la Vega, who stood out in politics, as a renowned deputy, as well as being the governor of Sinaloa.
Some rumors even indicate that de la Vega was Porfirio Díaz's personal secretary during his exile in France. However, this is still unconfirmed. Slim's brother-in-law is Eduardo Sánchez Navarro, who supports the economy in Baja California Sur, where Eduardo does business. Filed Under: Carlos Slim new girlfriend
The post The richest Mexican in the world Carlos Slim has a girlfriend at 82 appeared first on Mundo Hispanico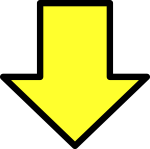 Related post