Ángela Aguilar is called rude.
Pepe Aguilar's daughter is attacked for being rude to a helpful bystander.
«I always saw her as haughty.»
Singer Ángela Aguilar is in the eye of the hurricane due to a situation that her fans on social media say show her haughty attitude. The artist was very ungrateful to a man who was just trying to be helpful. This caused several users to criticize her, according to Heraldo de México.
At 18 years of age, Pepe Aguilar's daughter has become one of the hottest rising stars in Mexican music. The young woman has charmed the world with her singing talent, just like her father and grandfather did.
Ángela Aguilar is attacked for being rude
TWITTER PHOTO
There has been a rumor of a possible feud between father and daughter in recent months. Pepe has even scolded her because of her behavior on some videos that have been circulating on social media. Many have claimed that fame has gone to the 18-year-old singer's head.
It is worth mentioning that the entire Aguilar family has been a success in Mexico due to their great talent. Even Ángela's sister, Aneliz, has managed to gain great popularity as an influencer thanks to her incredible beauty that she showcases on social media.
Could it be that Ángela doesn't have good manners?
TWITTER PHOTO
A user shared a TikTok video featuring the Aguilar family (Pepe, Ángela and Leonardo). This video shows how the talented young woman behaving badly and demonstrating that fame may have gone to her head.
In the video you can see the singer leaving a building with her father, brother and her pet dog who is called Gordo. As she exits, you can see how she snubs a man who is trying to be helpful.
Ángela Aguilar snubs a polite man
TWITTER PHOTO
The video shows the young singer approaching a glass door. As she was about to reach the door, a man decides to open the door for her so she can leave the building. However, the Dime si me quieres singer's reaction angered people on social media.
After the act of chivalry, Ángela Aguilar turns away, just as she passes by the man who opened the door for her. Then the rest of her family does the same thing. The comments immediately poured in, branding the young woman as «haughty».
Attacks from her fans
TIKTOK PHOTO
The singer's followers didn't like her attitude at all and they shared their irritation in the comments on the post. It is worth mentioning that the 18-year-old girl does not come across this way on stage.
Many of her fans were disappointed by the way someone they consider an idol acted. The vast majority commented that she had not been taught manners. There were also those who defended the singer against the attacks. Filed Under: Ángela Aguilar rude adult
"What can you expect if the father is the same"
TIKTOK PHOTO
There were numerous comments on the TikTok video: "I like her music. It is impossible not to recognize that she has talent, but I always saw her half haughty." "The man opened the door to the animals that were coming out," said a couple of users.
The post They attack Ángela Aguilar for her behavior with an older adult (VIDEO) appeared first on Mundo Hispanico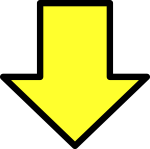 Related post