Travelers got a fright at the airport.
Chaos engulfed LAX.
Police tried to reassure locals and tourists.
People arriving in Los Angeles and others who were trying to leave the city experienced a major scare. Chaos seems to have no end in sight in the United States and now a bomb threat caused all operations in the entire Los Angeles Airport (LAX) to be suspended.
According to local media, many flights have been delayed and those that were about to land were ordered not to descend until further notice. Passengers and the people who were about to board were terrified when they realized what was going on.
What happened at the Los Angeles airport?
A bomb threat at the Los Angeles International Airport has led to closures and flight delays as police surround the departures level. A suspicious vehicle caused portions of LAX to be closed to traffic as the LAPD bomb squad responded to the scene.
The latest tweet update from LAX says officials are in the process of clearing the suspect vehicle. "Vehicle traffic to the airport is very heavy, so please allow more time to get here tonight. Please check your flight status as some flights may also be delayed,» LAX's tweet read. Filed Under: Los Angeles Airport Bomb Threat
Panicked passengers
According to The Sun, passengers who need to access the terminal and do not need to check a bag or use a ticket counter can proceed to security at Terminals 4 and 5. The airport's official Twitter account also said that traffic is greatly affected, as the upper departure level of the airport remains closed.
All vehicle traffic to the airport is affected due to the police investigation. The shuttles aren't currently running, even from the inexpensive parking lot. «Please allow additional time and check the status of your flight. We will provide updates as they become available.» Filed Under: Los Angeles Airport Bomb Threat
Police are investigating
LAX officials said via Twitter that the investigation is ongoing and people should stay away from the Tom Bradley International Terminal for now. «Passengers can continue to access the departures area at most locations, but vehicle traffic is being diverted around police activity to the lower level only,» states another tweet from the airport.
Passenger reports at LAX indicate that a Uhaul truck is under investigation. Video footage taken at the airport shows hordes of passengers evacuating the terminal. According to the LAX website, more than a dozen flights are currently delayed overnight. Filed Under: Los Angeles Airport Bomb Threat.
The latest update
The official LAX Twitter account has reported that the suspicious vehicle has already been removed from the scene so everyone at the airport is safe for the time being.
«Police have cleared the vehicle which caused the security issue and are beginning to allow our guests to return to the affected areas. Traffic diversions will end shortly and vehicular traffic will resume on all levels and roads. We apologize for the delays and thank our officers.»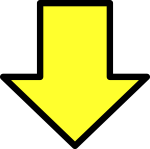 Related post