Andrés García is hospitalized.
The actor shared a message with his followers.
He surprised everyone with his post.
Dominican actor, Andrés García surprised his fans this weekend after sharing a shocking image. The actor, who made his career in Mexico with appearances on different soap operas that made him a famous heartthrob, sends a shocking message.
The Dominican actor shared an Instagram post that really worried his fans. It is worth mentioning that he had gone several days without posting anything, according to Las Estrellas.
Andrés García is hospitalized
Andrés García, in his day, was one of the most desired and handsome men in Mexican entertainment. Due to his personality and gallantry he managed to win the hearts of thousands of women from all over the world. This made his popularity increase considerably in Mexico.
However, now he has surprised everyone by posting a couple of photos where is hospitalized. This happened just a few days after his 81st birthday. The actor shared a post on Instagram where he is lying in a hospital bed.
Was Andrés García sick?
It should be remembered that in January his wife, Margarita Portillo, mentioned during an interview that her husband had required a blood transfusion due to a condition in his spinal cord. She also told the media that this illness affected his hemoglobin levels.
«He has a condition where his spinal cord destroys his red blood cells, so right now his hemoglobin is very low and he needs that transfusion to settle down a bit,» his wife said. So far it has not been revealed if Andrés is currently hospitalized for the same condition.
Andrés García sends a shocking message
In the photos shared by the Dominican actor, Margarita can be seen supporting her husband through this difficult time. She sent a message, explaining what happened to the Televisa star and what led him to be hospitalized on Saturday, April 9 .
In the post that Andrés García's wife apparently made, she explains her husband's procedure and sends thanks: "2 units of blood received at the Santa Lucía hospital, to be ok! Infinitely grateful to Dr. Escudero. To the C.P. for his help and attention. I also thank the medical staff at the hospital for their hospitality and love."
"Get well soon"
Internet users immediately reacted to the actor's post by sending their good vibes so that the Dominican will recover quickly: «May you recover very soon, Andrés, God bless you, greetings from Argentina,» said a follower .
"May God give him the health he needs, protect him and take care of him. Quick recovery. How nice to see him with his life partner, a virtuous woman who is by his side." "God take care of you and protect you my eternal gallant,» were some of the comments on the post. Filed Under: Andrés García hospitalized
The post Andrés Gracia is hospitalized and sends a shocking message (PHOTOS) appeared first on Mundo Hispanico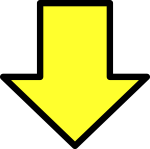 Related post