Don Pedro Rivera shares a video where he's not having much fun.
At 75, Jenni Rivera's father gets the «beating» of his life.
«Today I experienced fear,» confessed El patriarca del corrido.
Days after his 75th birthday — although many say he's actually 79 — Don Pedro Rivera, father of the late singer Jenni Rivera, and also known as El patriarca del corrido, shared a video where he could be seen having a very bad time. He said that he had received the «beating» of his life.
On his official Youtube channel, where he has almost 5,000 subscribers, far fewer than his ex-wife, Señora Rosa, the singer and music producer made a confession. He explained that he was looking for alternative medicine options and wound up getting a massage that ended very badly. "Today I experienced fear,» he said.
Don Pedro Rivera's spinal column was «rearranged»
In an eight-minute video, you can see Don Pedro Rivera lying on a massage table, shirtless, face down. He probably couldn't imagining the hell he would be living through. His youngest son, Juan Carlos (whom he had out of wedlock with Doña Rosa) was with him for support.
The person who gave Jenni Rivera's father the «beating» of his life revealed what he was about to do. The technique is called Tok Sen and it comes from Thailand. However, it is also widely used in India and Malaysia. The pain that El patriarca del corrido felt was more than evident.
'Hell' begins for El patriarca del corrido
Before starting with the 'beating', the masseuse noticed that Don Pedro Rivera had problems with his spine and it was affecting his neck. At the slightest touch, the music producer groaned in pain. And that was only the beginning of a slow torture.
«When the waist is wrong, the neck is automatically wrong and that leads to other problems, either in the upper back or in the lower back,» revealed the masseuse. He then showed «the irons» that he was about to use to hit Don Pedro Rivera's back.
Don Pedro Rivera doesn't seem to react
As the masseuse had stated, «the iron» he was using to hit Don Pedro Rivera's back made a lot of noise. At first, it seemed that Jenni Rivera's father was not reacting to the 'beating' what he was receiving. It is impressive to see this 'punishment'.
Asked how he felt, he simply responded with a slight exclamation of pain without moving. Then, the masseuse said that he would use a technique of his own, which consists of hitting with another slightly larger device. It also made a lot of noise.
Jenni Rivera's father reveals that he feels «beaten up»
About to end this martyrdom, Don Pedro Rivera was asked again how he felt and he immediately said that he felt «beaten up.» His son Juan Carlos encouraged him to raise his head a little to greet his followers who were watching the live broadcast.
«They are beating him, poor Don Pedro,» said the young man after reading one of the comments that internet users were sending to the live broadcast. Now, the 'punishment' continued on his lower back. At that point, the music producer flat out couldn't stand it and let out several cries of pain.
Did Don Pedro Rivera fall asleep?
He was asked if the pain in his neck had disappeared and he answered in the affirmative. Then Juan Carlos noticed that his father had practically fallen asleep. It was also noted that Don Pedro Rivera's spine was already straighter, although he still didn't move.
Turning on his back, they proceeded to confirm that everything was okay, mainly that his feet were correctly aligned. As if that were not enough, the music producer had some discomfort in his right knee, so they also began to hit that area, although he could not bear the pain.
He writhes in pain
At some points it was very uncomfortable to see 75-year-old Don Pedro Rivera receiving this treatment. Although there is no doubt that it helped him with his health problems, the reality is that he suffered a lot. After several seconds of torture, the ordeal was finally over.
"Now what we are going to do is finish the treatment by adjusting the entire spine with his neck. Relax", said the masseuse, who now placed a kind of strap around his neck and began to stretch it. Finally, standing up and without losing his smile, Don Pedro Rivera said that he felt very beaten up (TO SEE THE VIDEO CLICK HERE).
"Have an X-ray taken"
It didn't take long for followers of El patriarca del corrido to express their concern after he received this 'beating', although for some it was good that he underwent this procedure: «Excellent Don Pedro, from time to time a little fixing is a good thing." "Very good."
"Very true, whenever my back hurts, my neck also hurts." "Look Don Pedro and they laughed at poor Juan Carlos, poor thing, don't pay attention. Beautiful boy, God bless you always and guide you on the right path." "Now get an X-ray so you can see how well it turned out," can be read in more comments.
The post At 75 years of age, they give Don Pedro Rivera the 'beating' of his life appeared first on Mundo Hispanico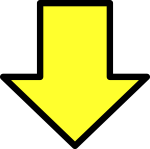 Related post