Actor Joey Morgan passes away.
Director Christopher Landon reported on the death.
The cause of death was not reported.
YOUNG ACTOR DIES. The death of young actor Joey Morgan has been announced. He lost his life at 28. The young man, who was known for the film «Scouts Guide to the Zombie Apocalypse», died this Sunday according to his representative. The family has asked to be given privacy in this difficult time.
Film director Christopher Landon broke the sad news of his death. On social media, Internet users have offered their condolences for the death of the young man. On Twitter, young people mentioned that they were shocked by the actor's departure and on Instagram, the young man's peers expressed their surprise and sadness at Morgan's death.
DEATH OF JOEY MORGAN CONFIRMED
Joey Morgan's death was announced a couple of hours ago on social media. Although the young man's death was reported, it was considered a rumor until director Christopher Landon confirmed it. Morgan passed away at the age of 28 and his family has also expressed their feelings through a press release.
"Joey Morgan came into my life almost 9 years ago when I did Scouts. He was calm, funny, smart, and thoughtful. And when the cameras rolled, he was magnetic. It happened today and the news is heartbreaking. I am honored to have met him." Landon reported on social media where several Internet users immediately expressed their feelings.
Actor Joey Morgan Dies: What Happened To The Actor?
According to Just Jared, the 28-year-old's cause of death has not been disclosed, but the family did make a special request to the general public. In the statement they expressed that it was an extremely difficult time for the actor's family and they also requested that the public give them a little privacy.
«Please respect our privacy so that we may mourn the loss of a very special person for us," said his representative in a statement. Filed Under: Actor Joey Morgan Dies
Actor Joey Morgan Dies: Condolences to the Actor's Family
On social media, people have expressed their condolences to the actor's family and some of the actor's colleagues have also stated that Morgan's death took them by surprise. One of the people who wrote about his passing was actress Casimere Jollette who mourned the young actor's passing.
«My sweet Joey. You were so loved. By so many people who looked up to you, learned from you and who you inspired. I will always cherish what you have taught me. And the memories we share. To one of the most creative, downright talented, hilarious, and beautiful souls I have ever come across in this world: I love you, Joey. Your time on this earth filled so many of our lives with joy and happiness. It's too early to see you go. Rest easy, friend,» wrote the actress on her Instagram account. Filed Under: Actor Joey Morgan Dies
Actor Joey Morgan Dies: Friends Say Goodbye
Several of the young man's colleagues have written about the terrible loss on social media. Actor Antonio Ciano wrote on Instagram that the young man had a giant heart and that from the beginning he helped him with anything he needed, in addition to that he would always remember him with deep affection.
"For the man with the biggest heart in the room. I can't believe I'm writing this, you've helped me so many times in the past. You were an amazing soul and I will cherish our memories forever. I will miss your laugh and your smile. Rest easy my countryman,» wrote actor Antonio Ciano on social media. Filed Under: Actor Joey Morgan Dies
Actor Joey Morgan Dies: Actor Coronji Calhoun Dies
These have been terrible days for the world of entertainment. After the losses of several personalities in Mexico, among them Octavio Ocaña and Enrique Rocha, now the death of actor Coronji Calhoun has been confirmed, at the age of 31, due to heart failure.
The young man is remembered for his appearance in the movie Monster's Ball, where he played the son of actress Halle Berry. According to The Sun, the causes of his sad death were heart failure and lung problems. May he rest in peace. Filed Under: Actor Joey Morgan Dies
Actor Joey Morgan dies: Halle Berry says that this scene with Coronji Calhoun was very difficult
In an interview she gave in 2001, Halle Berry acknowledged that the scene she shared with the then very young Coronji Calhoun was very difficult, as he was a real child with a real weight problem and other real problems. To make things more difficult, Coronji was not considered an actor.
The director of this film (called in Spanish El pasado nos condena (The past condemns us), Marc Forster, had just found this unknown young actor in Louisiana. People who have seen this film were captivated by his performance (TO WATCH THE VIDEO CLICK HERE). Filed Under: Actor Joey Morgan Dies
Actor Coronji Calhoun's family asks for financial help
After the mother of actor Coronji Calhoun confirmed her son's death, it was announced that a GoFundMe campaign was created to request financial help, since the family didn't have a life insurance policy for him.
As of the writing of this article, it has accumulated just over $10,000, including a donation from a person claiming to be Halle Berry, who donated just over $3,000: «Although the financial burden has been removed, we still mourn the loss of my son," said Theresa Bailey.
«I hugged him and kissed him»
In the interview that Halle Berry gave in 2001 for the release of the film Montser's Ball, she commented that she spoke a lot with the young actor and his mother, explaining to him just before each take: "I hugged him and kissed him, and after each take, I hugged him and kissed him," said the actress.
«Being me is a job in itself until I die, I strive for myself,» Coronji Calhoun wrote on Instagram. His last post was on October 21, 2015: «By closing this chapter, we ask that in your memory of him, you remember to love your neighbor as yourself, because that is what Coronji did for his entire community," said the actor's mother.
Telenovela actor Enrique Rocha dies at 81
Famous soap opera actor Enrique Rocha dies at the age of 81. This Sunday, the death of the iconic villain of Mexican soap operas was confirmed. According to a report by El Universal, Óscar Espejel, an employee of the famous actor, confirmed the news.
Espejel said he would reveal more information about the Televisa actor's death and funeral. "In a couple of hours, we will notify [everyone]; we are still undecided, but in a couple of hours, information will be given," he declared through the Mexican newspaper.
How did Enrique Rocha die?
"Unfortunately, he passed away today," said Espejel according to El Universal. "The man was in very good health. He had no warning. Everything happened very quickly and naturally." Details of the actor's death have yet to be released.
Enrique Rocha won the TVyNovelas Award for best villain twice. The Mexican actor's deep voice garnered him national fame. He even lent his voice to bring Bagheera to life in The Jungle Book, according to the report.
Televisa mourning as Enrique Rocha dies
Enrique Rocha was born in the Mexican state of Guanajuato on January 5, 1940. "Tremendous loss for the entertainment world, a legend, my dear and admired Enrique Rocha, God bless you, "Rochón." We are going to miss you. RIP," wrote Televisa's Reynaldo López on Twitter, according to Infobae.
Televisa's mourning seems endless. A week after Octavio Ocaña's tragic death, Eiza González revealed that the young actor's demise devastated her. She said she could not accept it. The Mexican actress shared how difficult it was for her on social media.
The post Actor Joey Morgan dies at 28 appeared first on MundoHispanico.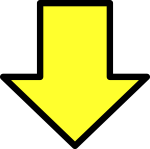 Related post