Thinking of applying for a credit card,
but not sure what card is best for you? Take note of these benefits! One of the first things you should consider is that credit cards can be an excellent financial ally but it's important to understand exactly how they work so you can use them properly and, at the same time, take advantage of all their benefits.
On this occasion, we present you with an excellent financial tool that offers you numerous benefits that will help you prioritize the health and well-being of your whole family with rewards and ways to save at the register. Continue reading and discover all about the myWalgreens® Credit Card!
Credit cards make shopping more convenient
With credit cards, you don't need to carry cash around when shopping. You can make purchases using your card, which eliminates the need to carry physical money. In addition, you can take advantage of online shopping so you don't even have to leave home to get your errands done!
Increased security and protection
Credit cards offer a range of security and protection features that can help safeguard your finances and personal information. One of the key security features is fraud protection, which includes advanced fraud detection systems that monitor your account for unusual activity. Credit card companies also offer zero liability protection, which means you won't be held responsible for unauthorized charges made to your account if your card is lost or stolen. Overall, credit cards provide a range of security and protection features that can give you peace of mind when using.

In addition, your risk of being a victim of fraud or identity theft is significantly reduced thanks to alerts on credit applications, credit history and other types of information relevant to your financial well-being. With the myWalgreens® Credit Card, you will not be liable for fraud and will be able to access your free credit score whenever you want it.
Rewards and Cash Back

Using a credit card with a rewards program can be a great way to maximize your everyday purchases, ultimately saving you money at the register. With the no annual fee† myWalgreens® Credit Card allows you to earn 10% Walgreens Cash rewards on Walgreens branded products and 5% on almost everything else storewide  – including pharmacy purchases. And if you're approved for the myWalgreens® Mastercard® you'll earn rewards purchases outside of Walgreens, including 3% on eligible grocery and health & wellness purchases, and 1% everywhere Mastercard® is accepted. With the 3% health and wellness category you can earn on expenses like: medical bills, doctor co-pays, dental care, vet clinics, pet stores, gym memberships, salons, spas and so much more. Rewards add up fast and have the ability to be redeemed for savings at Walgreens. 
The myWalgreens® Credit Card also provides some useful features such as $0 fraud liability and access to your credit score at no extra cost.
Now is the time to make the best decision for you! Once you think about the benefits  of getting a myWalgreens® Credit Card, you'll realize that it's not only a convenient, secure, and rewarding option, it will also give your financial health a boost. Apply today.
*Rewards on prescriptions and other pharmacy items and services cannot be earned in AR, NJ or NY. Only prescriptions picked up in store are eligible to earn rewards. Must be a myWalgreens® member. Walgreens Cash rewards are not legal tender. No cash back. Walgreens Cash rewards good on future purchases. Exclusions apply. Complete details, including Walgreens Cash rewards expiration dates, at myWalgreens® Terms and Conditions. Purchases with a myWalgreens credit card are subject to credit approval. See credit card reward program terms for program details. 
The myWalgreens Mastercard is issued by synchrony bank pursuant to a license by Mastercard International Incorporated. MasterCard is a registered trademark, and the circles design is a trademark of Mastercard International Incorporated. Unauthorized use does not include charges by a person to whom you have given authority to use your account or card, and you will be liable for all use by such person.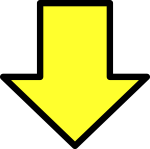 Related post