Dámaso López «El Licenciado» will no longer have a life sentence two days after the arrest of Emma Coronel
The prisoner was awarded for testifying against the wife of Chapo Guzmán
Damaso has an expected release date of November 8, 2032
After the arrest of the wife of
the drug dealer Chapo Guzmán, two days later Dámaso López better known as El Licenciado would no longer have a life sentence for testifying against Emma Coronel, according to The opinion.
Dámaso López Núñez, was awarded with the reduction of his life sentence for betraying Coronel, and could be released on November 8, 2032, according to the Federal Bureau of Prisons (BOP).
It should be remembered that El Licenciado worked for Guzman Loera, in addition to sponsoring one of his daughters, but that did not prevent the prisoner from testifying in a Brooklyn trial against his comadre.
He claimed that Emma Coronel helped the capo communicate with his children, the Chapitos, and with other people who coordinated his escape from the Altiplano jail in 2015.
Emma Coronel messenger of Chapo
The complaint written by the special agent of the FBI, Eric S. McGuire says that the 'Cooperating Witness 1', about whom he says was one who has been questioned several times about the functions of the members of the Sinaloa Cartel, told him that Colonel Aispuro was a messenger for her husband and that role facilitated his escape from a prison in 2015, according to Univision.
«According to Cooperating Witness 1, Coronel knew that Guzmán was a leader of the Sinaloa Cartel and that Guzmán coordinated the distribution of heroin, cocaine, methamphetamines and marijuana for the purpose of illegally smuggling those narcotics to the United States for distribution,» McGuire said .
Dámaso López betrayed his comadre, to make merits and reduce his life sentence, so it will probably be possible, since he provided valuable information.
A letter that 'El Chapo' wrote to Damaso was exhibited at the drug trafficker's trial. A few paragraphs of it were cited in the accusation against Emma Coronel. Guzmán asks him to tell a man nicknamed Cleto «that, please, give me a hand, so that the first sale is my part … because I have a lot of expenses here.»
Emma Coronel suspected of narco-tunnel
Agent McGuire said that he interprets that message as a communication for a drug trafficker, who asks him for money for bribes inside the Altiplano jail.
Since another part of the letter says: "The mother of the twins will say something to you and my children. Please be alert, buddy. She will explain it to you ".
The officer claims that Chapo Guzmán's wife agreed to help her husband escape from prison through a tunnel they made to his cell.
The model was in a meeting with three of Guzmán Loera's children together with the anonymous informant to organize the construction of the narco-tunnel from a home that was near the prison.
Filed under Dámaso López "El Licenciado" Emma Coronel
One of the instructions from 'El Chapo' to his children and partner was to buy firearms and an armored truck
«Those present also discussed the need to bring a GPS watch (geolocation) to Guzmán in prison to be able to identify his exact location and build the tunnel with an accessible point of entry for him,» adds the indictment.
It was Emma Coronel who informed Chapo about how the construction was progressing. It was in a meeting with the children, in which they discussed the escape, and it was stated that Guzmán heard the noises from the excavation work, while he was in his cell.
Filed under Dámaso López "El Licenciado" Emma Coronel
Subscribe to our weekly newsletter and participate for a $ 100 gift card each month. Receive your favorite news in your inbox from today.
The post Reduction of life imprisonment, Dámaso López «El Licenciado» is awarded for informing Emma Coronel appeared first on Hispanic World.
.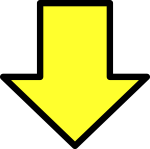 Related post