Those mischievous monkeys are at it again! From bedtime antics to teasing Mr.
Crocodile, this book presents five fun Five Little Monkeys stories, including Five Little Monkeys Jumping on the Bed, Five Little Monkeys Sitting in a Tree, Five Little Monkeys with Nothing to Do, Five Little Monkeys Bake a Birthday Cake, and Five Little Monkeys Wash the Car. The book also includes lessons on how to draw a monkey, sheet music featuring the song Five Little Monkeys Jumping on the Bed (lyrics included), and a page full of stickers.
As in many bilingual books of this kind, the English and Spanish are differentiated by the use of different-colored fonts. The translation of the text into the Spanish language works well and incorporates the rhyme and rhythm characteristic of Five Little Monkeys stories. Parents accustomed to Latin American Spanish may notice the use of Castilian Spanish, but this should not interfere with comprehension of the text or the stories. All in all, this is a delightful read—a true treasure, due to both its affordable price, and content. —Reviewed by Kacy Vega, Coordinator, Leaps and Bounds Arizona State University
The post Five Little Monkeys: Gold Collection appeared first on Hispanic World.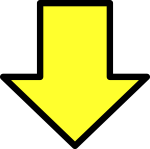 Related post