Martha is a stout yellow lab with an amazing ability—she can talk to humans. In this bilingual edition of Martha Speaks, Martha's owner, Helen, is feeling a little down about not having won an art contest. To cheer her up, Helen's mom plans to bake a cake, but then work gets in the way. Stepping in to help, Martha and her fellow canine pal, Skits, endeavor to bake the cake for Helen. What ensues is a cute—if not a little silly—story about Martha and Skits' foray into baking.
Together, the dogs watch a baking DVD,
charm a neighbor for ingredients, and receive assistance from the local mailman and pizza delivery boy. Beginning readers will enjoy this simple tale, categorized as a level 2 reader, and its sweet ending.  Additional reading levels in the publisher's series are listed on the book's title page. —Reviewed by Kacy Vega, Coordinator, Leaps and Bounds, Arizona State University
The post Martha speaks: Martha bakes a cake appeared first on Hispanic World.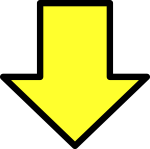 Related post