Danna Paola is criticized for getting too much plastic surgery.
She's being compared to Ninel Conde.
Was she in pain on Valentine's Day? Danna was seen with teary eyes.
The singer, actress and composer Danna Paola, is one of the most outstanding faces in the world of music of this generation. Danna rose to fame after being the star of children's soap operas on Televisa, such as Amy la niña de la mochila azul, María Belén and Atreverse a soñar.
Today, Danna is one of the most important figures in urban music. She's one of the most listened to artists in Latin America on Spotify. She has also risen to fame thanks to her appearance in the Netflix series, Elite. In addition, her singles such as «Mala Fama» and «Oye Pablo», have also positioned her as an important artist.
Has she been getting 'tweaks'?
Danna's name has been on everyone's lips lately, because her fans believe she looks physically very different. There seems to have been a radical change in her weight as well as in her face. The program Chisme en Vivo's Instagram account posted an image of the famous woman, which has led people to compare her to Ninel Conde.
The 26-year-old Mexican singer denies that any aesthetic «fixes» have been made to her face. However, many of her followers are convinced that she has had plastic surgery. There are even certain comments mentioning that a few years ago she was seen with the YouTuber 'El Escorpión Dorado' and she didn't look like she does today.
What do Danna Paola's fans think?
On the Chisme en Vivo's comments section, people shared their opinion about Danna Paola. Some of them compared her to Lyn May, as they fear that in a few years she will look like that for overdoing surgeries. Others compared her to Anuel AA's new partner. «She had the same surgeries as Eiza González, she's getting a very similar face, more slanted eyes, a larger chin and obviously a bichetomy,» commented a follower.
«Yes, and I don't know if those are surgeries or it is because she's very very thin that she looks like this, but yes, she changed a lot." "I just saw a video where she appears with the golden scorpion and she looked good and now she has no shape." "What are these ladies going to do when they're 30?" " She no longer looks like her." "She's abusing surgeries."
«She's too thin»
Many fans of the Cachito singer are worried about how thin the actress looks. Many say that she has also undergone surgery to lose weight, although that is not confirmed. "She's too thin, but a lot! But, well, she's still pretty."
«She was so pretty, but the pressure to be skinny was too much.» «She looks very operated, so young as she is.» «This girl was so pretty, they don't love themselves as they are and they end up deforming their faces.» «She had cosmetic surgeries but in this photo I think Danna used a filter, hopefully her pretty face will not be mistreated with unnecessary surgeries.»
Danna is sad on social media
Valentine's Day seems to have been a bad day for the singer. On Instagram she posted a video where she says «Happy Valentine's Day» while drinking a glass of wine. In another post, the Mundo de caramelo singer posted a series of photos. In one of them, she has red, swollen eyes.
Many of her followers asked the singer if she was okay, due to the Valentine's message that had such a sad tone. She also captioned her photo: "Today I follow my instincts I have to fly… I will go against gravity."
Danna Paola denies experiencing domestic violence with her new boyfriend

Danna Paola used her social media to deny having been a victim of domestic violence with her new partner. "What worries me is that tabloid media like this magazine continue to underestimate the courage and strength of a woman on their pages! I DO NOT LET MYSELF BE MISTREATED BY A BOYFRIEND OR BY ANYONE," she wrote. A magazine with national circulation reported that the singer was repeating patterns with her supposed new love, Alex Hoyer, who mistreated her as Eleazar Gómez did in the past.
In the publication they said that a source close to the couple reported that even her family is against that relationship. The actress did not want to give details of her relationship with Hoyer, she only said that it's a lie. «Let's avoid continuing the spread of machismo by buying this type of magazine, and with an offending note underestimating my intelligence and my strength as a woman, as well as that of many women this medium mentions in its pages,» she added.
The post Danna Paola's new face revealed, does she look like Ninel Conde? appeared first on Mundo Hispanico.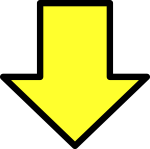 Related post