A famous TikTok star passes away.
She fell asleep on a bus.
Her vacation ended in a tragic ending.
The tragedies do not stop for the influencers. Through the portal of People in Spanish it was reported that the well-known Argentine Tiktoker Valeria Silvestre, only 23 years old, died on a bus. Mile, who is her cousin, who reported the news on Tik Tok days ago had published photos of her vacation in Florianópolis, Brazil.
The portal reported that the followers could not believe the news, but Mile explained that her cousin fell asleep on the bus they were traveling on but when they tried to wake her up, she had unfortunately suffered a cardiac arrest. "They start doing CPR to revive her while they called an ambulance. They took her to a hospital and there they told us that she was gone," explained the Tiktoker's cousin.
Famous TikTok star died on a bus
«She had a cardiac arrest and left us,» he said. "I am telling you this because there are people who are saying that it is a lie. Do they think that me or my family would f@ck. with that? It doesn't give! ", Valeria's cousin argued using TikTok to inform all his followers.
Valeria Silvestre had more than 400 thousand followers on TikTok. She became very popular on social media for her original and creative content, in which she mainly talked about literature, recommending many books and also liked comment on astrology, as reported by People en Español.
Valeria Silvestre was very popular for her creative content on TikTok
In her last photos posted through Instagram, the young woman was seen enjoying the sea and the sun of Brazil in the company of her friends. It never crossed her mind that they she would have a tragic end. Her followers did not believe the news, but when her cousin confirmed what had happened, many of them mourned her death.
In her last Instagram photo her loyal followers left messages to the young influencer, «May you rest in peace beautiful», "fly high okay", «rest in peace princess», «Thank you for your fight, rest in peace beautiful», "teach the stars to shine" were some of the comments. Filed Under: Tiktoker dies on bus
Family and friends say goodbye to TikTok star Valeria Silvestre
In the portal la100 it was mentioned that family and friends said goodbye to the TikTok star through social media. «We have been friends with Vale for years. We met in El Talar when we were about 10 years old», says Agustina, who was her best friend. «She was always nice and shy. Once she was confident she would forget about her shyness,» she added.
"I love you Vale. I know you are with auntie chatting and telling her about the good time we had in Brazil. Twenty-three years together were not enough for me, but I consider them the most beautiful of my life. There is no consolation. I love you forever,» said one of her cousins.
The post A well-known Argentine tiktoker dies at the age of 23 on a bus appeared first on Mundo Hispanico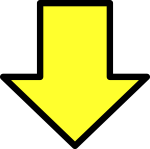 Related post