The Mexican actor was Johnny Depp's ex-wife's boyfriend.
Amber Heard is going through a difficult time.
Valentino Lanús «was spared» from what the Pirates of the Caribbean actor went through.
Amber Heard and Valentino Lanús! In the midst of her legal battle with Johnny Depp, Amber Heard's romance with Valentino Lanús has been revealed. The Mexican actor had kept his relationship with the ex-wife of the Pirates of the Caribbean actor a secret. Internet users congratulate Lanús for getting out of Amber's clutches.
A few years ago, Johnny Depp was sued for domestic violence. His ex-wife Amber Heard went to court to make Depp pay for the abuse she alleged he had subjected her to. The Texas-born star has gotten into big trouble for lying in court.
Amber Heard's relationship with Valentino Lanús revealed!
American actress Amber Heard has gotten into serious trouble since it was revealed that she may have lied during the trial a few years ago when she testified that she had been the victim of domestic violence at the hands of Johnny Depp. The actor who played Captain Jack Sparrow presented new information, asserting that he was the one who was abused in the relationship.
A new trial began on Monday, April 11 and, among all the controversy caused by the confrontation, it was revealed that Amber Heard had had a relationship with the Mexican actor Valentino Lanús. Internet users were quick to react to the surprising news.
Amber Heard and Valentino Lanús: The story of their fleeting relationship
According to Punto MX, actor Valentino Lanús is known for telenovelas like Los tontos no van al cielo. He also dated actresses Jaqueline Bracamontes and Ana Leyavksa. This outlet claims that Amber Heard and the Mexican actor met when she was 20 years old.
The actors met through a mutual friend while Amber was vacationing in Mexico in her new career as a model. At that time, she was 20 and he was 31. Lanús already had a solid career as a soap star. It is rumored that the romantic relationship lasted approximately ten months.
Why did they break up?
Amber Heard and Valentino Lanús wanted to keep a low profile but they were seen in some public places in Mexico City such as the Plaza de Toros. They were also seen together in the United States, where the young model and actress was trying to make a name for herself.
So far, the reasons behind the breakup are unknown, but it is rumored that the Lleno de amor actor was so smitten with Heard that he proposed to her. However, Heard wanted to pursue her Hollywood career and turned him down. She wanted to be recognized in her country.
«It's good that he got out of there»
On Twitter, users have reacted to the surprising news. Some say that Lanús is «lucky» not to have married Amber, as Johnny Depp claims that she hit him more than once and then took half of his money.
"Now there's no way to be a gentleman and have no memory, I hope you don't have to testify too," writes a user referring to the trial. «It's good that they didn't get married, he was spared from that.»
The post In full trial with Johnny Depp it has been revealed that Amber Heard had a relationship with Valentino Lanús appeared first on Mundo Hispánico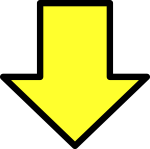 Related post