There are so many phenomenal famous Taurus, it's nearly impossible to narrow them down to just 20. Anyone born under the second zodiac sign (April 20-May 20) is a force to be reckoned with. This sign is represented by the bull and ruled by Venus making it a dynamic combo of headstrong perseverance and sensuous decadence. Taurus' element is earth which tempers their love of beauty, pleasure and occasional materialism with a solid foundation of harmony and family. If the men on this list are any indication, all you ladies need to look for some single Taurus men now!
Lover of over-the-top ensembles and younger men, Cher, says it like a true Taurus: «Women have to harness their power – its absolutely true. It's just learning not to take the first no. And if you can't go straight ahead, you go around the corner.» To celebrate strong women and devoted dads, here are 20 Taurus celebrities that we will always love:
1. Princess Charlotte of Cambridge May 2
The much anticipated royal baby, Charlotte Elizabeth Diana, is the newest famous Taurus and she's fourth in line to the British throne. This gorgeous newborn has been famous almost since the day she was conceived and her name is a tribute to the current Queen and the late Princess Diana, both powerful women, so she's got quite a legacy to live up to. With parents like William and Kate to keep her grounded, we're sure it's going to be exciting to watch her grow into an amazing woman.
2. Stephen Colbert may 13th

Here's yet another name to add to the long list of brilliantly talented and charming Taurus celebrities. We're still shedding an occasional tear over the end of The Colbert Report but we're looking forward to seeing the new incarnation of Stephen Colbert's genius when he takes over Late Show in September.
3. Cher May 20th
It's stunning to realize that the incomparable Cher is 68 years old! She and date Marc Jacobs, ruled the red carpet at the Met Gala this month. Not to mention that she still looks better than most 20-year-olds rocking a bodysuit and fishnets on her D2K tour poster. Her May 20 birthday puts her on the cusp with Gemini. Taurus/Gemini cuspers are youthful go-getters who never slow down—that's Cher!
4. Benjamin Spock May 2

May 2 is a popular birthday for famous Taurus. Dr. Benjamin Spock wrote one of the most influential child care books, Baby and Child Care, of the past 60 years. Although some of his advice has been discredited over time, his anti-corporal punishment and pro-mom stance have stood the test of time.
5.Robert Pattinson may 13th
Despite his sudden rise to mega-stardom as Edward Cullen in the Twilight series, Robert Pattinson is a relatively low-key Taurus celebrity now that his tumultuous relationship with Kristen Stewart has ended. Sadly, he's off the market again and rumored to be engaged to FKA Twigs.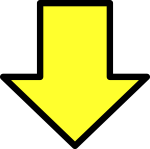 Related post