Let's take a few minutes to honor some of our favorite Gemini celebrities in honor of The Twins taking over the zodiac from May 21-June 20. There's a reason we call them divas.
The Gemini woman is complex, brainy, curious, witty and constantly on the move; she's a total go-getter who's always full of surprises. These 15 multi-faceted Gemini celebrities represent all of the best qualities of this powerful sign.
1. Paulina Rubio is a Gemini June 17 and Rosanna Pansino June 8
Mexican pop star Paulina Rubio — also known as La Chica Dorada, the Latin Madonna and the Queen of Latin Pop — just gave birth a baby boy. She's an international music sensation, former X-Factor judge and she's got her own MAC lipstick color, Rubia. Nerdy Nummies is one of our favorite baking shows. Host Rosanna Pansino showcases her Gemini creativity with an endless array of amazing and adorable treats.
2. Zoe Saldana June 19 and Amy Schumer June 1
Mom of twins, actress Zoe Saldana is one gorgeous and talented Gemini woman. She's faced some backlash for her recent portrayal of Nina Simone but we're sure her performance will silence the doubters. Amy Schumer has taken the comedy world by storm with her hit show Inside Amy Schumer and hit movie Trainwreck. We love her for turning the tables on single guys with charm and scathing wit.
3. Paula Abdul June 19 & Laverne Cox May 29
Straight up now tell me Paula Abdul isn't an icon! Choreographer, pop star and our all-time favorite judge on American Idol. We first got to know her for her awesome portrayal of Sophia Burset on Orange is the New Black. Being transgender, she represents the duality of a Gemini woman in the most literal sense.
4. Naomi Campbell is a Gemini on May 22 and Loretta Lynch on May 21

Naomi is a diva through and through. Her tantrums are legendary but so is her ability to work a runway like no one else. We loved her on American Horror Story last season! Loretta Lynch is the first African-American woman and the second woman to be United States Attorney General. She embodies Gemini intellect, holding her own through a grueling confirmation.
5. Marilyn Monroe June 1 and Angelina Jolie-Pitt June 4
Ms. Monroe is arguably the biggest sex goddess in history. She perfected the 'dumb blonde' persona, yet she was anything but. Since her death the world continues to be fascinated by her complex, troubled and much too brief life. Angelina Jolie-Pitt takes being a Gemini woman to the next level. Bad girl, actress, director, mom of six, tireless fighter for human rights and brave cancer survivor. Need we say more?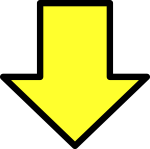 Related post