Salvador Ramos was the school shooter in Uvalde, Texas.
New information has been revealed.
Ramos told a friend what he was going to do.
The last text messages sent by Robb Elementary School shooter, Salvador Ramos, reveal his intention to shoot both his grandmother and «shoot up» the elementary school. A Facebook spokesperson says messages posted by the shooter, who killed 19 children and two teachers at a Texas elementary school, were private.
Little by little it is being revealed that Ramos had told others about what he was planning to do on May 24 in a small town near San Antonio, Texas. The private messages were increasingly chilling, as they showed the killings were premeditated.
Was Salvador Ramos mentally ill?
PHOTO: Twitter
On Wednesday, a person close to Salvador Ramos said in an interview that he had gotten aggressive with people in the past. The shooter was killed in a clash with police in Uvalde, Texas, after entering Robb Elementary School and killing 19 children and two adults.
The strange violent attitudes that Salvador had in the past eventually led to this week's tragic events. The young man, allegedly from North Carolina, had exhibited self-destructive behavior and a person close to Ramos testified that he had hurt other people and animals in the past. FILED FROM : Salvador Ramos's last post
Salvador Ramos left a warning
PHOTO: The Sun
A video gamer contacted the police with some important information. The Dead by Daylight video game user has said that a male player was threatening to «shoot up a school» using an «AR-15» after he became angry about losing the game.
It was also reported that the shooter contacted a social media influencer. She deleted her account after showing the messages where the alleged shooter had contacted her and tagged her in an image which showed the firearms. So far it has not been confirmed whether this is true. FILED FROM : Salvador Ramos's last post
He said what he would do
PHOTO: The Sun
According to the New York Times, Ramos shared his plans with a 15-year-old girl from Germany, whom he met through the live streaming platform Yubo, in the days and hours leading up to the shooting in Uvalde, Texas. The girl, who goes by the nickname Cece, told the New York Times that she had met Ramos online about two weeks before he carried out the shooting.
Cece claims that Ramos showed her his newly purchased rifle and rounds of ammunition via video call in the days leading up to May 24. The two reportedly spoke the morning of the shooting, just over an hour before Ramos began his attack. FILED FROM : Salvador Ramos's last post
He confessed his crime
PHOTO: Twitter
According to The NY Times, Salvador Ramos left a message on the platform's chat: «I just shot my grandma in her head,» followed by: «Ima go shoot up a elementary school rn.» Cece told the media that she tried to communicate with the US authorities.
«Maybe I could've changed the outcome,» Cece told the New York Times. «I just could never guess that he'd actually do this.» She said she had thought that it was just a bad joke from a user of the platform where she connected with Ramos. FILED FROM : Salvador Ramos's last post
The post Salvador Ramos' last text message to a «friend» is revealed. appeared first on Mundo Hispanico.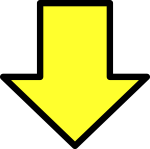 Related post