Are steroids responsible for Putin's swollen face?
Putin's possible illness revealed.
His face is said to be swollen due to an "excessive" use of steroids.
IS HE VERY SICK? In recent days, rumors about the health of the Russian president have been circulating and several sources confirm that his condition is extremely serious. Rumors began to circulate after recent photographs appeared to show that he had a swollen face.
Some sources have said that Vladimir Putin is undergoing medical treatment and that is what has made his face look more rounded. Other people say that the Russian president is having a negative reaction to a treatment.
SOME ARE SAYING THAT VLADIMIR PUTIN IS SICK
Vladimir Putin has become one of the most hated men in the world in recent weeks after giving the order for Russian troops to invade Ukraine. There has been much speculation about his state of mind but one of the most popular topics in recent hours is his new appearance. People are noticing his face looks odd in recent public appearances.
The Russian president has had a rather swollen face and in the latest images he also looks emaciated. For this reason, rumors have gone wild and people say everything seems to indicate that the Russian president could be quite sick. In addition, some claim that his most controversial decisions lately are due to the fact that he «is not thinking clearly.»
Does Putin have cancer?
After appearing with a swollen face, unofficial sources announced that Vladimir Putin could be going through «steroid rage». That could be due to the use of steroids as a possible cancer treatment. The media reports that this could be what is causing his swollen face and aggressive tendencies.
Some sources say that the decision to invade Ukraine arose due to the health issues he's dealing with and he has a complicated mental disorder that makes people doubt their decisions. However, his mental state is not the only thing of concern. There are other questions about his health. Filed Under: Vladimir Putin Alleged Illness
Does he care about his health?
National and international media say that the Russian president is quite ill and he is using steroids to treat his condition. In the photographs that came to light, it can be seen that the Russian president is noticeably swollen, with ashen skin and sometimes even a vacant look.
Vladimir Putin, 69, has generated concern since the beginning of the year and these have increased as he began to make so many dangerous decisions by starting the war that is taking place between Ukraine and Russia. On social media, images of the president show his face looking puffy and even his characteristically high cheek bones are nowhere to be seen. Filed Under: Vladimir Putin Alleged Illness
Is he forcing people to fulfill odd requests?
International media say that the president has been giving «strange» orders to people who are close to him and who have visited him in recent days. The ruler has asked visitors to sit at a fairly long distance from him and this has been captured by photographers causing speculation abroad.
The photographs show Vladimir Putin sitting at a a table looking pale and weak, something extremely strange that doesn't coincide with the manly image that characterizes the most feared man in the world. In addition, he appeared to not want to have much contact with others and has even asked them to quarantine.
The post They reveal the alleged reason for Putin's swollen face appeared first on Mundo Hispanico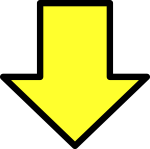 Related post