This is a modern example of the deconstruction of geometry.
It is a famous style of contemporary constructions.
This trend challenges traditional and even modern design in architecture.
The lines and shapes of his architecture, says architect Daniel Libeskind, are part of his work, characterized by the deconstruction of geometry. In this house, the author of highly recognized projects such as the Jewish Museum in Berlin, reproduces the distinguished style of his buildings.
«Challenging traditional and modern notions of the home in the landscape, this bold design does not sacrifice its natural surroundings, but selectively incorporates the elements it contains to enhance both the home and its surroundings,» noted the architect.
A house with a brilliant volumetry
The house is distinguished by its brilliant volumetry, designed with a folding approach that unfolds around its structure, even playfully emulating a large envelope. With a total area of ​​185 square meters, the goal was to create a residence that blends avant-garde without sacrificing the possibility of having a cozy home.
With this in mind, with the use of stainless steel it was possible to create a shell with a mirror finish, a coating made in order to accentuate the brightness and exaggerate the changes of light as the progression of the seasons of the year.
Subtlety and complexity
The house, whose name comes from the characteristics of the paper approach, with 18 planes, 36 points and 54 lines, has a development in which the spiral ribbon defines the living space. "Within the movement of the belt, the closing is achieved by means of large glass planes that practically disappear at the joints. There are porches on all sides and from the inside, there are picturesque unobstructed views of hay meadows and distant hills, "Libeskind explained.
This asymmetrical quality is reproduced in the interior with stained solid white oak traces and with handcrafted furniture designed with local oak. However, even in this definition of the program according to the common rooms that make up a house, they were defined with subtle changes in elevation in the floor made of concrete.
The post The deconstruction of the geometric in the architecture of a house appeared first on Hispanic World.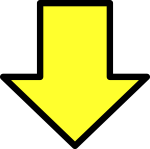 Related post