The actual number of victims of Charles Cullen, the killer nurse, is believed to be 400. That number would make him the most prolific known serial killer. So far, only 29 have been confirmed, for which he is serving 18 consecutive life sentences. The case of Charles Edmund Cullen forever changed how workplaces operate in the United States, since the murderer's erratic behavior, and how easily he was able to change jobs without leaving a paper trail, highlighted the need for safety protocols when it comes to nurses and other caregivers.
CHARLES EDMUND: THE EARLY YEARS OF A SERIAL KILLER
Charles Edmund Cullen was born on February 22, 1960 in West Orange, New Jersey, to a Catholic family of Irish descent. According to some, he suffered from constant abuse at the hands of his relatives and, at the age of nine, he tried to end his life. Later, he developed a fixation with theft and drug use.
The circumstances surrounding his mother's death, as well as Cullen's treatment by medical personnel during the delivery of the body, created a negative view of authority that intensified when he joined the United States Navy. There, he attempted suicide for the second time. After his recovery he decided to study nursing, at the same time that he married Adrianne Baum and began exhibiting violent behavior
CHARLES EDMUND CULLEN'S MURDERS
In 1986, Charles Edmund Cullen graduated with honors from nursing school, soon finding a job in the burn unit at St. Barnabas Medical Center. It was in this hospital where, according to Cullen's own testimony, his first murder occurred. It was not the only one. There, the serial killer killed dozens of patients but fled when hospital authorities opened an investigation that cast Cullen as the main suspect, a fact that could never be verified.
In his second job, Cullen murdered three older women. After a third suicide attempt, he entered Hunderton Medical Center as a nurse, where he murdered at least five more people. He later worked at a health care facility in Pennsylvania and tried to kill one more person, but was caught and removed from his job. In 2002, he began a job at Somerset Medical Center, where thirteen people died unexpectedly. There, suspicions were reinforced that Cullen was not only a drug thief, but that he had something to do with the strange deaths of his patients.
MODUS OPERANDI
Charles Cullen's modus operandi consisted of stealing drugs from hospitals and administering lethal doses to selected patients, including the elderly, those with sexually transmitted diseases, and burn victims.
Also, the serial killer planned to leave his workplace as soon as the first suspicions about his guilt cropped up. In some cases, he was even fired for stealing medication. Although he was one of the main suspects in the deaths, hospital authorities never had enough evidence to formally accuse him.
ARREST AND TRIAL OF CHARLES EDMUND CULLEN
Charles Cullen's last murder was a patient at the Sommerset Medical Center, for which an investigation was launched in conjunction with the New Jersey police. Authorities were finally able to see a pattern of drug theft and an increase in deaths in hospitalized patients in the medical centers where Cullen worked.
With this evidence, the police mounted a surveillance operation with the help of Amy Loughren (a nurse who worked with Cullen) who used a recording device to tape conversations she had with the suspect. An arrest warrant was issued, which was finalized on December 12, 2003. During the trial, and to avoid the death penalty, Cullen confessed to several of his crimes and was sentenced to eleven consecutive life sentences without possibility of parole.
CHANGES IN THE LAWS AFTER THE CASE
Throughout his criminal life, in which he is believed to have murdered nearly 400 people, Charles Edmund Cullen never experienced any problems moving from one job to another, as there was no protocol for documenting suspicious behavior. Despite their suspicions of Cullen, employers were never able to fire him or accuse him of the murders because, in the absence of evidence, they feared being accused of wrongful termination or discrimination.
Taking the Cullen case as a prime example, at least 35 states adopted new laws that opened the door for employers to keep track of their workers' conduct and performance. Thus, the Patient Safety Act was created in 2004, a law under which hospitals are required to report suspicious situations and keep them on file for at least seven years.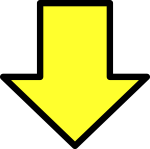 Related post