Polo Morín is a renowned actor and model.
He has 2.1 million followers on Instagram.
Learn about the openly gay soap star.
Meet Polo Morín, the Mexican gay icon who is outshining William Levy.
Born Leopoldo Morín Garza, he is known to the public as Polo Morín.
Polo Morín is an openly gay Mexican actor who has developed a dedicated fan base in Mexico and across Latin America.
He commands attention not only for his acting but also for his incredible physique, winning over audiences in Mexico with his irresistible charm.
Polo Morín: A body to die for
At a youthful 32, Polo Morín has risen to fame as one of the industry's most alluring leading men.
His Instagram account showcases his impeccably toned body, which is often scantily clad.
His angelic face is paired with a chiseled physique, making him one of the most sought after leading men.
One user commented, «You are so hot,» on one of his sizzling Instagram photos.
Polo Morín bares it all
Like Cuban-American actor William Levy, Polo Morín has also dared to bare it all in revealing photo shoots.
In one Instagram post, he bares his sculpted, sun-kissed derriere.
The actor is the picture of carefree confidence.
The photo garnered over 100,000 likes, while one commenter humorously stated, «Don't fancy it.»
Polo was blackmailed over an intimate video in 2014
In 2014, Polo Morín faced a challenging incident when a hacker attempted to extort him over an intimate video.
In an interview with Attitude magazine, he recounted the distressing situation involving threats of releasing the explicit video.
The actor had to pay a substantial sum to prevent the release of images from a video call where he was pleasuring himself.
His chief concern was the potential exposure of his partner, who was another man.
He was outed involuntarily
In 2016, Polo Morín's personal life took a public turn when a hacker infiltrated his email and leaked private photos.
These stolen images, shared on his Facebook account, depicted a vacation in Spain with his then-boyfriend.
At that time, he had not come out publicly yet, so the leak forced his hand.
«It was as if they were outing me, and I wasn't prepared for it,» he shared with Attitude magazine.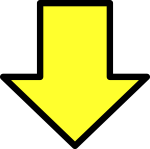 Related post