William Levy confrims suspicions about Elizabeth Gutierrez.
The actor outlines his priorities.
Is the couple still together?
MundoNow presents Óyenos Audio, where you can listen to the best podcasts on various topics and there is something to suit every taste. Silvia del Valle hosts Sin Broncas con La Bronca, a space to explore issues concerning relationships, friendship and other personal situations.
YOU CAN LISTEN TO SIN BRONCAS CON LA BRONCA BY CLICKING ON THE PHOTO
William Levy confirms suspicions about Elizabeth Gutiérrez
William Levy has spoken out and confirms suspicions about Elizabeth Gutiérrez. Previously it had been speculated that the couple was no longer together.
It was rumored that the actor was in a relationship with his co-star on Vuelve a Mí, Samadhi Zendejas. However, although neither of them has confirmed anything, the actor has given people something to talk about with his latest post.
Are William Levy and Elizabeth Gutiérrez still together?
The Cuban actor shared an Instagram post breaking his silence in the face of recent rumors about his love life. His words have managed to give people even more to talk about.
«My people… only here after seeing so many things out there without knowing my truth. I'm alone. Believe me I have more than one reason to be. I don't know about the future. For now focused on my children and my career. They are loved,» he posted on Instagram stories.
Did the actor end his relationship with Elizabeth Gutiérrez?
After the actor addressed the many rumors that he's dating co-star Samadhi Zendejas, he ended up confirming that his relationship with the actress Elizabeth Gutiérrez had come to an end.
He pointed out that despite what people are saying, he is single, even revealing that he has more than one reason to remain so. He pointed out that he is focused on his children and his career at the moment.
Followers react to William Levy's confession
After the actor took to social media to stress that he's single, people immediately began commenting. Many attacked Levy.
«CHEATER» «The same thing they always say.» «That man has not loved that woman for a long time.» «What a cynical man,» are some of the comments left on La Lengua Teve's post.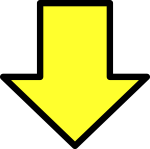 Related post