Tom Brady addresses rumors he's coming out of retirement again.
There are rumors he'll join the Miami Dolphins.
What did the quarterback say?
After concluding this NFL season with a victory in Super Bowl LVII for the Kansas City Chiefs, consecrating quarterback Patrick Mahomes as one of the best prospects to reach the hall of fame, new rumors have begun to circulate about Tom Brady.
The legendary quarterback, and winner of seven Super Bowl rings, is once again the center of attention. In recent days, people have been speculating he could be coming out of retirement a second time to join the Miami Dolphins.
Is Tom Brady coming out of retirement to join the Dolphins?
Brady first announced his retirement in 2022 on social media at the end of his time with the New England Patriots. However, a couple of weeks later he revealed that he would be joining the Tampa Bay Buccaneers.
In 2023, Tom Brady again announced he was retiring but in recent days some rumors have circulated that he's considering playing for the Miami Dolphins. Now Brady has addressed those rumors.
Tom Brady breaks his silence about joining the Miami Dolphins
It's been speculated that the Miami Dolphins want the legendary quarterback on their team and hope to convince Tom Brady to come out of retirement again. He recently got divorced.
Brady's response was surprising. He tweeted about the rumors and made it clear that he's ready to move on to the next chapter in his life.
No truth to the rumors?
Tom Brady tweeted: «Anyone who thinks I have time to come back to the NFL has never adopted a 2 month old kitten for their daughter. However, questions still remain about Brady's future, according to ACE.
Rumors about the Brady joining the Miami Dolphins arose after some statements by the NFL presenter, Rich Eisen. «This one just blew my mind: Tom Brady might not be done after all. The one place that folks are saying to keep an eye out for is Miami,» Eisen said according to Esto.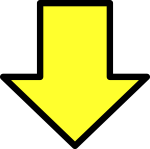 Related post