Tiziano Ferro announces divorce.
He and his husband are splitting after 5 years.
He cancels his tour for personal reasons.
Tiziano Ferro is an Italian singer who quickly reached the heights of popularity with songs such as 'Tardes Negras'.
However, the pop star made an unfortunate comment about Mexican women when he was at the height of his career.
When asked about whether he liked Mexican women, the Tiziano said he did not like them because they were unattractive and had mustaches.
His comment understandably outraged Mexicans at the time. Now people are talking about him again as he announces his divorce.
Tiziano Ferro announces his divorce
Tiziano Ferro joins the long list of celebrities who decided to end relationships in 2023.
The singer shared a statement on Instagram explaining his decision to split from his partner of five years.
Ferro is married to a man who is 15 years older than him named Victor Allen, and they have two children together.
In 2022, the couple adopted a boy and a girl about whom very little information is known.
Ferro cancels his tour
After becoming parents in 2022, the singer has announced the unfortunate news of their split only a year later.
In a statement written in three different languages — Italian, English and Spanish —he announced that his tour was cancelled.
He explained to his fans that he chose to cancel the tour because of his divorce.
Tiziano Ferro shared with his fans that he was excited about the tour, however, he had been dealing with his separation for a year and it has gotten complicated.
Tiziano Ferro talks about his difficult divorce
«I have always dreamed of writing a novel and when my dream came true, I was so excited to personally show you this book,» he began.
«But it is with great sadness and a heavy heart that I am now forced to cancel my tour,» he continued.
«In the last year I have been dealing with the painful separation from my husband Victor, in silence and isolation,» Tiziano Ferro went on.
«I have recently filed for divorce in Los Angeles,» he confirmed, thus joining the list of celebrities who split in 2023.
He talks about his children
«The circumstances are such that I cannot leave California with my very young children, nor can I leave them behind because they are predominantly in my care,» he explained.
«You have always been extremely important to me,» he told his fans on social media.
«Even with my vocal cord problems, and against my doctor's recommendations, I did not cancel last summer's tour.»
«However, now, the matter is related to my children and there is nothing more important to me than them,» he explained the reason for canceling the tour.
Ferro asks fans for compression and support
«Disappointing my audience breaks my heart, but right now I must focus on the best interests of my kids,» he added.
«You mean the world to me,» he told his fans in the statement explaining the cancellation of his tour.
«Here I am with my heart open, just as I always have, waiting for your understanding and support as I navigate through this very difficult time in my life.»
«I love you and I hope to see you soon,» concluded the singer.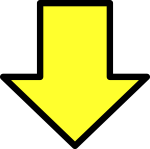 Related post