Survivor of deadly Texas crash speaks out.
Gabriel Gallardo lost a leg after being run over by George Alvarez.
Alvarez is facing more than 19 charges after plowing into people at a bus stop.
After a driver plowed into a group of people standing at a bus stop in Brownsville, Texas, one of the survivors is speaking out. Venezuelan, Gabriel Gallardo, spoke to a local media after losing his leg and said that «the dream was over.»
George Alvarez is the driver who ran a stop light and lost control of his SUV, driving onto the sidewalk where a group of migrants were waiting for a bus. Eight people were killed in the tragic incident Alvarez is facing more than 19 charges.
"MY DREAMS ARE BROKEN"
One of the migrants who survived the accident spoke for the first time about the terrible incident in Brownsville, Texas. In an interview with Telemundo, he said that a few hours before the fatal incident he was released by the authorities and now he must live with the fact that he lost a leg.
"I came for a dream, to give my children a better future, for me. And now it turns out that I have no leg, I have nothing, my dreams are broken, they are gone,» Gabriel Gallardo told Telemundo. The Venezuelan, like his wife and his children, asked President Biden for support in the face of the tragedy.
What does Gallardo's wife ask?
Gallardo's wife sent a video to President Joe Biden asking for his support so that she can travel to the United States to see her husband. In the video, she maintained that her and her children need to see him so they can process the tragedy. She stressed that they do not have a visa or the means to travel and that is why they are asking for help.
"We do not have the means to be with our relatives. My children and I need to see their dad. Just like his mother,» she told Telemundo. At the moment, the authorities are investigating what happened when George Álvarez plowed into the crowd with his SUV.
What happened in Texas?
According to The Associated Press, authorities believe driver George Alvarez, 34, of Brownsville, lost control after running a red light Sunday morning and plowed into a crowd outside a migrant center. The incident is still being investigated.
Police Chief Félix Sauceda stated that Álvarez was charged with eight counts of manslaughter and 10 counts of aggravated assault with a deadly weapon. "Authorities are waiting for toxicology reports to determine if Álvarez was intoxicated," Sauceda said, according to AP.
Who were the victims?
The victims were waiting for a bus to return to downtown Brownsville after spending the night at the Bishop Enrique San Pedro Ozanam Center, Sister Norma Pimentel, executive director of Catholic Charities of the Rio Grande Valley, said according to the AP. The center functioned as a migrant shelter.
"All the victims were men and several of them were from Venezuela," Sauceda said. The department is working with representatives from Venezuela and other countries. Law enforcement officials and shelters have not released the identities of the deceased victims, said the AP.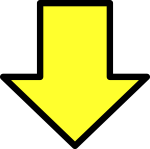 Related post