A driver runs over migrants at a Texas bus stop.
8 people were killed and at least 10 others were injured.
Horrifying video of the aftermath is circulating online.
Driver runs over migrants at a Texas bus stop. At least eight people were killed and 10 more were injured after a man plowed into a group of people at a bus stop on Sunday in Brownsville, Texas. They were waiting in front of a homeless shelter that also serves as a migrant shelter.
Brownsville police told ABC News that the driver was arrested. The reasons for this outrageous incident have not yet been confirmed but, as Lieutenant Martín Sandoval explained to local channel KRGV, they are investigating whether it was intentional.
Migrants run over at Texas bus stop
At around 8:30 a.m. local time (1:30 p.m. GMT), police received a report that a Land Rover had run over several people who were waiting at a bus stop. Upon arrival they found that there were eight people dead at the scene and 10 more were taken to the hospital with minor or serious injuries.
The driver was detained by several witnesses and held until the police arrived. He is receiving medical attention and is undergoing tests to determine if he was impaired by drugs or alcohol. The injured are still being counted, Sandoval said, since some of them were transferred in ambulances.
Horrifying video of the incident is circulating online
The heartbreaking images and videos of the events have been circulating on Twitter, where people are shocked by the incident. Graphic videos of the aftermath are causing outrage.
We warn you that the images are quite explicit, so we suggest that you use discretion when viewing these videos. EFE reported that the center is a refuge for homeless people but because of the immigration crisis, migrants are also being housed there.
This happens as Title 42 is about to end
The incident occurred just a few days before the end of Title 42 immigration regulations on May 11. These restrictions were put in place by former President Donald Trump and continued under Democratic president Joe Biden.
To prepare for the possible increase in migrants as Title 42 ends, 1,500 US soldiers will be deployed at the border to support Border Patrol agents, Agencia EFE indicated.
At least 11 people were taken to the hospital
According to Telemundo at least 11 people who taken to the hospital, the Brownsville Fire Department said. However, so far no further details about the victims have been released, nor have they been identified by name.
The outlet reported that the person who ran over the immigrants was «a young man,» according to a driver of a car that was passing at the time of the incident.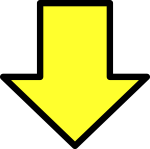 Related post