Influencer Lele Pons supports the LGBTQIA+ Community.
She is proud of her dad, Luis Pons, who is gay.
Lele says her father is her best friend.
Singer and influencer Lele Pons supports her gay dad. His name is Luis Pons and Lele has referred to him as her best friend who has taught her many life lessons.
Luis Pons was born in Venezuela, but her parents raised her together in Florida.
Lele Pons' father is a renowned architect
Luis Pons is a renowned architect based in Miami, Florida. Pons is the owner of Luis Pons Design Lab, which works on hotels as well as residential and other commercial projects.
Pons describes his work as: «A tapestry that breathes from sensory encounters and tactile concepts suspended in the tenuous space between supposition and dreams.»
Lele Pons discussed her father's sexual orientation in a YouTube series
In 2020, Lele Pons spoke openly about her father's Luis Pons' sexuality in a series on her YouTube channel. She also described her father as her best friend.
In the series, The Secret Life of Lele Pons, she said that she discovered her father was gay when she was 10 years old and unexpectedly caught him in bed with another man. Lele says the experience was very traumatic for her because of her young age.
Lele Pons's parents divorced when she was a child
Lele's parents, Luis Pons and Anna Maronese, ended their marriage after Pons had an affair with a man.
In her exclusive YouTube series, Lele Pons stated that her parents were embroiled in a fierce lawsuit during her childhood as a result of her father's affair. Currently, both parents are in constant contact about Lele's mental health.
Luis Pons is happily in love with a man
Currently, Luis Pons is in a loving relationship with Alfonso Martínez, a chemical engineer of Venezuelan origin who graduated from the Central University of Venezuela in 1996.
The couple lives together in Miami, and Martínez currently works as Solutions Leader eLogic, a New York-based company.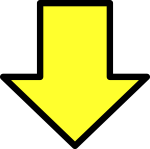 Related post