Ellas Soy Yo, Gloria Trevi is a hit bioseries.
The characters are based on real people.
Names were changed for the show.
Ellas Soy Yo is a bioseries that documents the journey and scandals of Mexican singer Gloria Trevi. So far, it's been a tremendous success.
Gloria is often said to be a woman who defied conventions, overcame adversities and finally found salvation.
However, fans of this series have complained that the names of many people in the series were changed to protect their identities.
While in some cases, it's quite evident who the real person is, others are less clear.
The villain, César Santiago, is Sergio Andrade
There's no doubt about it when you see him… the villain in this story, César Santiago, is inspired by Sergio Andrade.
Before gaining massive recognition as Gloria Trevi's music producer and manager, Andrade was a well-known figure in the entertainment world.
Few remember that he wrote the song 'Tiempos Mejores', performed by the Mexican singer Yuri.
Although little is known about him after his release from prison, it's rumored that he currently lives in Cuernavaca, Morelos, Mexico, with his wife Sonia Ríos.
Alicia, the faithful friend is Mary Boquitas
Another character about whom there is no doubt is Alicia 'Fresita'. She is none other than the singer Raquenel Portillo, better known as Mary Boquitas.
Initially, many people thought she was Lucero, but that's not the case. One scene confirms everything.
It's worth noting that Gloria Trevi and Mary, along with three others, formed the musical group Boquitas Pintadas.
For several months now, Mary Boquitas has been sharing her story on the podcast En Boca Cerrada, which has become a tremendous success.
Nayeli González is Aline Hernández in the Gloria Trevi series
Nayeli González in Ellas Soy Yo is based on Aline Hernández, who never imagined the impact her book would have upon its release.
In La Gloria Por el Infierno, Sergio Andrade's second wife tells all about what happened during her marriage to the producer.
If there was any doubt that Nayeli González is Aline, a scene in the series recreates an actual event.
It's the moment when she recorded the song 'Chicas Feas', which they called 'Chicas Tontas' on the show.
The journalist Katy Godoy is based on Pati Chapoy
In this case, it's quite evident that the character Katy Godoy in the Gloria Trevi series is based on entertainment journalist Pati Chapoy.
The host of Ventaneando played a crucial role in Gloria and Sergio's case.
Pati and Sergio were close friends in the eighties, and there are even rumors of something more between them.
The regiomontana artist once claimed that Chapoy initiated a smear campaign against her. Could it be true?
Other characters in the Gloria Trevi series
According to infobae, the character Lizbeth could be inspired by Nora Miranda, Sergio Andrade's assistant.
Another theory suggests that Lisbeth could actually be Sonia Ríos, the music producer's current wife.
There is also the character Gladys, who seems to be a compilation of several people, including Brandy Ruiz, Gloria's cousin.
Finally, it's said that the character Alondra is inspired by Marlene Calderón, a former backup singer for the 'La Papa sin Cátsup' vocalist.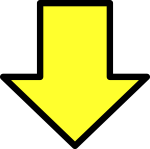 Related post