Pablo Lyle's wife Ana Araujo was spotted with her new boyfriend.
Ana Araujo responds to the rumors.
She's been seen with Marco Lavín.
In recent days, Ana Araujo, the wife of Mexican actor Pablo Lyle, has found herself in the middle of a major controversy on social media.
She shared a photograph on her official Instagram account in which she appears hugging and kissing a mystery man, who was identified as Marco Lavín.
This photo sparked criticism and controversy among the content creator's followers because she is still married to Pablo Lyle, who is in prison.
The morning show Ventaneando has showed photos of Ana and Marco together at a popular restaurant in Mexico.
Pablo Lyle's wife spotted with a new boyfriend
Marco Lavín, Ana Araujo's alleged new boyfriend, has not remained silent amid the criticism. He responded on social media with a strong message, defending their relationship.
He emphasized that they are at a stage in their lives where they've chosen to start anew together.
«Bread and Circus. Some even claim I'm a businessman, haha. If only they knew that I'm still collecting coins for the neighborhood whales and loose tobacco,» the post read.
«Don't believe everything you read, folks — and that includes what I say,» he added, accompanying the message with a black and white photograph of himself in front of a mirror.
Ana Araujo speaks out
The background to this situation is even more complex, since Mexican actor Pablo Lyle was sentenced to more than five years in prison in the United States.
This has marked a turning point in Ana Araujo's life and has opened the door for her to start a new chapter.
In the midst of this stormy situation, Ana Araujo took to social media to defend her right to rebuild her life and find happiness.
So far it has not been officially confirmed whether her marriage to Pablo Lyle has come to an end, though rumors are circulating about a possible divorce.
Ana defends herself against criticism she's betraying Pablo Lyle
It is worth mentioning that Ana Araujo also responded to the criticism and negative comments she has received for deciding to follow her heart.
"How difficult it is to see a woman who makes you uncomfortable. That her way of being, dressing or living is beyond your mental structures,» she posted.
She also wrote: «How uncomfortable that they show you that the world is much bigger than you know it.»
Ana's message continued: «How difficult it is to see another person do what your heart longs for, but you don't dare.»
Were they having a romantic dinner?
After these rumors and other controversial photos that have surfaced, Ventaneando cameras captured Ana Araujo with Marco.
It turns out that the new couple was caught in a restaurant in Mazatlán, Mexico where they were having a romantic dinner, according to TV Azteca .
Some internet users support this new romance, saying that Ana Araujo deserves to move on with her life and find happiness.
However, there has been plenty of criticism from those who believe that it is too early for Ana Araujo to open her heart to a new relationship.
Ana Araujo is rebuilding her life
The uncertainty about the current state of Ana Araujo and Pablo Lyle's marriage has generated an intense debate on social media.
Since before the Mexican actor was sentenced, the influencer had already hinted that her relationship with Pablo was coming to an end.
In a podcast, Ana Araujo referred to him as her ex-husband, which immediately raised suspicions.
The brother's actor Jorge Lyle, came out to defend Ana, and said that it was Pablo himself who asked her to rebuild her life and take care of their children.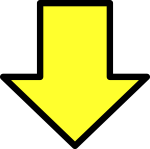 Related post