Who Are La Doble P's parents?
Speculation surrounds the singer's lineage.
Rumors suggest Adela Noriega is the mother.
Recently, a viral video suggested that the «corridos tumbados» singer Peso Pluma might be the unexpected son of two prominent figures.
They are the actress Adela Noriega and the former president of Mexico, Carlos Salinas de Gortari.
The rumor regarding the parentage of the artist also known as «La Doble P» surfaced on the video platform, TikTok.
The buzz posits that Hassan Emilio Kabande Laija, Peso Pluma's birth name, might be the child long rumored to be born to the couple.
«Filter» photograph
These rumors sparked when a video went viral on TikTok.
In the video, there's an old photograph featuring actress
Adela Noriega alongside Carlos Salinas de Gortari. Centered between them is a young man, whom many allege to be Peso Pluma.
This video rapidly gained traction and spread to other platforms, astonishing internet users.
Who are La Doble P's parents?
As of now, this remains unconfirmed speculation, with none of those implicated making any official statements.
From available information, the singer's parents are Hassam Kadame Toledo and Rubí Laija Díaz. His mother is a regular presence at his performances.
Peso Pluma's parents are known to be in business, with rumors suggesting a focus on real estate.
Recently, there has been heightened speculation regarding the true lineage of the 24-year-old artist.
The son of Adela Noriega and Carlos Salinas?
One of the most significant controversies surrounding the former president of Mexico revolves around his purported romantic involvement with actress Adela Noriega.
It's speculated that the actress might have borne a son in the United States to keep the child hidden from Salinas' wife.
While there's no concrete evidence to support this claim, many have embraced the theory.
This speculation is fueled further by Adela Noriega's decision to step back entirely from acting.
The love affair
Show business journalist Jorge Carvajal remarked some time ago that the two figures indeed had a connection.
They even had a son who now oversees his mother's enterprises in the United States.
The source indicated that the offspring of this duo is named Carlos Rodrigo Salinas Noriega and resides in South Beach, Miami.
Previously, photographs surfaced online showing Adela and Carlos accompanied by a young child.
Does he look like them?
The video speculating about Peso Pluma's parentage went viral and spread to other platforms, prompting internet users to note potential resemblances.
«They do look alike», «that would explain a lot», and «the nose is just like Salinas de Gortari's», were among the comments.
However, after the images gained traction, many pointed out that they could be edited.
Others speculated that he might actually be the son of the late Valentín Elizalde, stemming from an alleged relationship the singer had with the Mexican actress.
Son of Valentín Elizalde?
Months ago, Peso Pluma was asked if he was the son of Valentín Elizalde.
To which he replied, «Well, having listened to him throughout my childhood, I find the idea very cool.»
«My respects go out to the Elizalde family, and to Valentín. May he rest in peace. He has always been, and will continue to be, one of my inspirations,» he added.
WATCH VIDEO ABOUT Peso Pluma AND HIS SUPPOSED PARENTS ADELA NORIEGA AND CARLOS SALINAS HERE.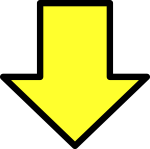 Related post