These five celebrities graduated from Harvard! 

What did they study and how have they applied theirr knowledge in Hollywood? 

Meet these stars who focused on academics.
Meet five celebrities who graduated from Harvard! Was Hollywood life not enough for these stars? For some actors and actresses, focusing on their careers has been a top priority, while others chose to take a break to broaden their horizons.
Getting into a prestigious university like Harvard is a dream for millions of people around the world and some Hollywood stars have proven that it's possible to have an acting career and pursue higher education.
5. Celebrities who graduated from Harvard: Natalie Portman
In 1999, after appearing in several major films and while she was at the height of her career, Natalie Portman decided to take a break from acting to study psychology at Harvard University. She had a strong desire to learn more about the workings of the human mind.
During her time there, Portman was an outstanding student who, on top of everything else, learned to speak several languages, including Hebrew, French, Spanish, and Japanese. She also dedicated herself to participating in scientific research that was published in academic journals.
4. Matt Damon
In 1998, when Matt Damon's career was just taking off, he decided to pursue one of his biggest dreams — to attend Harvard University. He studied literature there, however, professional commitments in Hollywood prevented him from completing his degree.
Despite not graduating, Damon has been one of the school's most outstanding alumni and that is why he continues to be invited to give motivational talks, where he discusses social and political issues.
3. B.J. Novak
Actor, screenwriter and actor B.J. Novak is known to be a brilliant mind in Hollywood. At the beginning of his career, Novak appeared in The Office, where he was also a writer and producer. He majored in English and Spanish literature.
During his time at Harvard, B.J. Novak also studied the arts and was a member of an improv group, in addition to serving as editor of a student magazine. With these tools, he continued his career, writing several books and working as a scriptwriter on successful television series.
2. Celebrities who graduated from Harvard: Tommy Lee Jones
Did you know that Tommy Lee Jones, in addition to being a successful actor and director, is also a graduate of Harvard University? Jones graduated in 1969 and with a degree in English Literature. There, he also discovered his passion for theatre, which led him to join an experimental group known as the Loeb Drama Center.
In various interviews, Jones has spoken about the impact his time at Harvard had on him, helping him focus on acting. He has also discussed how his knowledge of literature has allowed him to hone his acting skills, making him one of the most renowned actors of his generation.
1. Mira Sorvino
Another celebrity who attended Harvard is popular actress Mira Sorvino, whose high school grades earned her acceptance into the prestigious university, one of the most important in the entire Ivy League. There, she pursued a degree in East Asian Studies.
While at Harvard, Sorvino was an exchange student in Beijing and. She also received an MFA in fine arts with a specialty in acting. This training has served her well as an actress.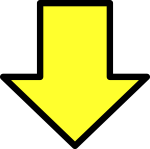 Related post