How did Yvette Prieto and Michael Jordan meet?
Michael Jordan had a successful career with the Chicago Bulls.
He was less successful in love as young man.
Find out all about the romance between the basketball player and the model. Yvette Prieto was Michale Jordan's second wife after he went through a difficult divorce with the mother of his three oldest children.
We'll tell you how Yvette Prieto and Michael Jordan fell in love, got married and started a family, in addition to the prenup Prieto signed before the wedding.
How did Yvette Prieto and Michael Jordan meet?
According to Hollywood Life, just two years after Michael Jordan and Juanita Vanoy got divorced, Yvette Prieto entered the life of the former Chicago Bulls player. They met at a nightclub in 2008.
Their romance began almost immediately. Jordan and Prieto dated for a few years before the former basketball player decided to take their relationship a step further and proposed to her in 2011.
A second chance at love for the NBA star
In 2006, Michael Jordan went through the most expensive divorce in the history of sports, however that did not stop him from looking for a second chance at love. Two years after ending his relationship with Juanita Vanoy, he met Yvette Prieto and began a new love story.
In 2011, Michael Jordan proposed to Yvette Prieto while they were on vacation. The couple got married in 2013 in Bethesda-by-the-Sea, an Episcopal church in Palm Beach, Florida.
Michael Jordan set conditions for his marriage
Despite hoping to surrender to love for the second time, the former Chicago Bulls player insisted on a prenup before marrying Yvette Prieto.
According to Hola!, the Cuban model wouldn't be able to get any of Jordan's $1.5 billion estate if they split. He would pay $1 million for each year of marriage, or $5 million for each year after 10 years of marriage.
Their star-studded wedding
According to Hollywood Life, there were 300 guests at the star-studded wedding. Some of the most famous names included Tiger Woods, Lindsey Vonn, director Spike Lee, Scottie Pippen and Patrick Ewing.
Yvette and Michael Jordan had twin girls in 2014. Prieto was conspicuously absent from the Netflix documentary Last Dance about the former basketball player. However it is believed that it is because the athlete has decided to keep that aspect of his life more private.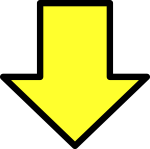 Related post