Do Mexicans dislike Canelo Álvarez?

The boxer's controversies in and outside of the ring.

Are the substance abuse accusations true?
Canelo's rocky relationship with Mexicans! Canelo Álvarez is a professional athlete who has dedicated most of his life to boxing. He is one of the most powerful men in the ring, capable of defeating the most prestigious opponents. Outside the ring, Saúl Álvarez is a family man who prefers to keep a low profile.
However, this has not stopped the boxer from becoming one of the most controversial figures in the sport. He is no stranger to the fights outside the ring, including with other celebrities. Find out why some people don't like Canelo!
Who is Canelo Alvarez?
Saúl 'Canelo' Álvarez, is one of the most important figures in boxing. He was born in Guadalajara, Jalisco, on July 18, 1990. At the age of 32, Álvarez has defeated some of the greats and has only suffered losses against boxers such as Floyd Mayweather Jr. and Dmitry Bivol.
Although it is true that Álvarez prefers to keep a low profile, both on social media and in dealing with the press, he's not immune to controversy.
Canelo's controversies
Among Canelo's controversies are the statements made to the TMZ after his fight with Gennady Golovkin, when he said the other boxer appeared to be a good person but wasn't. Golovkin limited himself to saying that Canelo was arrogant.
Before Canelo rose to world fame, it was rumored that he had been involved in a street fight with ex-boxer Ulises Solís. He said that Álvarez made personal remarks and that, in a supposed fit of anger, he broke his jaw.
Does Canelo use performance enhancing substances?
Another of the rumors involving Canelo involves the alleged use of illicit substances to improve his performance in ring; In 2018, the Mexican boxer tested positive for clenbuterol during a routine check before his fight with Golovkin.
This substance is frequently used to help reduce the percentage of body fat and increase muscle mass. Faced with these accusations, Álvarez said that it had been a mix-up, and that the clenbuterol levels had been due to meat consumption.
Canelo's tiff with Messi
In 2022, during the World Cup in Qatar, Saúl Álvarez once again faced controversy. This time, by accusing Argentine footballer Lionel Messi of stepping on the Mexican flag, after a match with the tricolors.
In a series of tweets, the boxer threatened Messi, but after carefully reviewing the video, he realized that the Argentine had not done what he was accused of and Canelo publicly apologized for lashing out.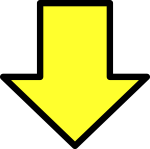 Related post