Who is the father of Pamela Silva's son?
Jordan Siberry's private life.
What is it like co-parenting Ford Liam?
Who is the father of Pamela Silva's son? A year ago the host broke her silence about Ford Liam's father.
The Peruvian-American Primer Impacto host revealed that Jordan Siberry is the father of her son.
Despite their past relationship, they decided to keep their lives private.
This is because Siberry is not in the public eye.
Revealing the identity of Ford Liam's father
Silva emphasized the importance of the father's presence in his son's life and highlighted their commitment to raise him together.
Although they are not a couple, their main focus is their son's well-being, including making important decisions together.
In an exclusive interview with People en Español, she revealed the deep connection between Siberry and her son.
Fatherhood changed Siberry in unexpected ways, as he finds joy in Ford's smile during difficult times.
Who is the father of Pamela Silva's son? It's Jordan Siberry
Although they are not together as a couple, they are both committed to providing a healthy environment for their child.
Silva stresses that their parenting dynamic is positive, with a set schedule for Ford to spend time with his father.
The relationship between the host and Siberry evolved over the years, as they went from friends to parents.
According to People en Español, Siberry is the owner of digital companies and an expert in marketing.
The commitment to Ford Liam's well-being
Pamela Silva's ex has been a fundamental part of Ford's life since he was born.
Neither revealed the details of their breakup in the March 2022 interview with People en Español.
However, both are committed to get along for their son's sake.
Pamela Silva's son, Ford Liam, has become a public figure in part due to his mother's media exposure.
The importance of co-parenting
«He is a private person, who is not in the media, who has never been,» Silva said at the time.
«He doesn't want to be in the media, and I always wanted to respect that,» said the Primer Impacto presenter.
Silva and Siberry keep their private lives out of the spotlight, to this day.
However, they acknowledge that their son's story is intertwined with theirs.
The father of Pamela Silva's son and their relationship
«Becoming a father opened up a part of me that I didn't even know existed,» said Siberry, Pamela's ex.
The decision to reveal that Siberry was Ford's father was motivated by his role in his son's life.
They also want him to grow up feeling supported by both parents.
Fatherhood opened up a new world for Jordan Siberry
Fatherhood opened a new world for Siberry, who says his son makes him happy.
Despite the challenges that may arise, Ford Liam is a ray of sunshine for his father.
This experience has transformed the lives of both parents.
They demonstrate that their primary focus is Ford's well-being and loving upbringing.
Taking separate paths
Although the father of the Primer Impacto host's son is no longer with her, their commitment as parents is evident.
They revealed to People en Español that co-parenting demonstrates their dedication to their son.
Ultimately, this story is a testament to the importance of mutual respect in raising a child.
As for Pamela Silva, the host continues to pursue her career as a popular journalist.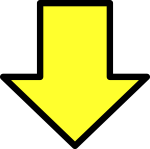 Related post