Who is Lilian Griego?
Carlos Parra died tragically.
Learn more about his influencer girlfriend.
Carlos Parra, vocalist for the musical group Los Parras, was killed in a car accident on May 6th. It was tragic and shocking news.
At just 26 years of age, the singer had a promising future ahead of him and his fans continue to mourn his death.
Someone who was most devastated by his death was his girlfriend, influencer Lilian Griego.
Although many people were already aware of her, others only knew her as Carlos Parra's girlfriend.
Who is Lilian Griego?
Originally from Sonora, Mexico, Lilian Griego currently resides in Phoenix, Arizona.
Thanks to her videos on various platforms, primarily YouTube and TikTok, Lilian has gained significant popularity among internet users.
She shares fashion and beauty content, along with personal experiences and photos that highlight her physical beauty.
Sometimes, she does challenges, which usually immediately go viral.
Lilian Griego is a social media sensation
As of September 21, 2023, Lilian Griego has nearly 4 million followers on Instagram.
But that's not all — the young influencer has more than 4.5 million followers on TikTok.
In addition, she is close to reaching a million subscribers on her official YouTube channel.
Furthermore, on her official Facebook page, where she doesn't follow anyone, she has more than 3 million followers.
Lilian Griego and Carlos Parra's love story
With a degree in communication, Lilian Griego gradually ventured into the world of modeling. She had always been exceptionally beautiful.
At one of these events, she met Carlos Parra, the lead singer of Los Parras. However it wasn't love at first sight.
It seems fate was working in their favor because they kept running into each other more frequently.
Although they exchanged social media contacts, it took the young artist a year before he finally asked Lilian out.
«Thank you for always showing me your love»
Starting in 2020, the year of the COVID pandemic, Lilian Griego and Carlos Parra made their relationship official.
They were seen getting closer and closer, and just weeks before his death, the singer serenaded her on stage.
«Thank you for always showing me your love and for every moment we've had together,» the young influencer wrote at the time.
Besides exchanging rings as a symbol of their love, the couple had already committed to uniting their lives in the near future. No one could have imagined what was about to happen.
«You will always be the love of my life»
Days after the tragic death of the singer Carlos Parra, Lilian Griego dedicated an emotional message to him.
«You will always be the love of my life and the most beautiful thing life gave me. I will love you for the rest of my days, my beautiful boy,» she wrote.
In this Instagram post, Lilian said that she was in great pain, and her mind couldn't grasp the fact that her boyfriend was no longer with her.
«It hurts to even breathe without you. You had a huge heart, my baby, like no one else in this world,» Griego said.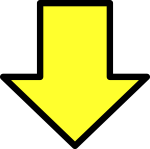 Related post