The best Aubrey Plaza movies and shows.
Celebrate this versatile actress.
Explore her diverse roles.
Aubrey Plaza is a name that resonates in Hollywood for a myriad of reasons, an american actress with hispanic heritage thanks to his boricua father, David Plaza.
But before you continue reading, we invite you to listen to Sargento El Podcast BY CLICKING HERE.
Carlos Cornejo finally has his podcast and he does it with the leader in Hispanic media MundoNOW through its platform Óyenos Audio.
The questions you have always had about what to do in the event of a police stop or what my rights are, will be answered in Sargento El Podcast.
Sargento El Podcast is now available on all platforms, such as Apple Podcast and Spotify, where you can listen to it for free.
Carlos Cornejo has become one of the Hispanic police officers most loved by the Hispanic community and his 2.9 million followers on Facebook prove it.
Not only will police issues be discussed, but Cornejo will address the main problems facing the Hispanic community in the United States.
Every Monday a new podcast from 'Sargento' Cornejo will be available, right now there are three episodes available to listen to.
1. The snarky charmer in Parks and Recreation
Now we can continuos with Aubrey Plaza, who first gained widespread attention for her role as April Ludgate in the television series Parks and Recreation.
Over seven seasons, Plaza made April into an icon of deadpan humor and sarcastic wit.
But it wasn't just the jokes. Her character had layers, revealing vulnerability and love, especially in her relationship with Andy Dwyer, played by Chris Pratt.
April was a breakout role, and it was Plaza's performance that made her a household name.
2. One of the best Aubrey Plaza movies is indie hit Safety Not Guaranteed
Moving on from TV to the big screen, one of Plaza's first significant roles was in the 2012 indie hit Safety Not Guaranteed.
Aubrey portrays Darius, a disenchanted intern who befriends a man claiming he can time-travel.
While the plot might seem outlandish, actress Aubrey Plaza turns it into something genuinely heartfelt.
Her character development throughout the film serves as a masterclass in nuanced acting.
3. The oddball comedy: Ingrid Goes West
Aubrey Plaza's talent for dark comedy shines in the movie Ingrid Goes West.
In this film, she plays Ingrid Thorburn, a woman who becomes dangerously obsessed with an Instagram influencer.
Plaza's performance is compelling, often making us laugh at situations we shouldn't find funny.
The movie is both an exploration of modern-day fixation on social media and a testament to Plaza's unparalleled skill in making complex characters relatable.
4. Aubrey Plaza roles include Lenny Busker in Legion
Shifting genres yet again, Plaza took on the role of Lenny Busker in the FX series Legion.
In this role, she took a departure from comedy, diving into a world of psychological horror and mind-bending fantasy.
Plaza demonstrated her ability to terrify and captivate, breathing life into a character who lives in a realm of moral ambiguity.
Legion showcases her as a multi-faceted performer, capable of venturing far beyond the comedic roles that initially made her famous.
5. Navigating the rom-com with the Happiest Season
Happiest Season is a romantic comedy where Plaza plays Riley, an ex-girlfriend of the lead character, Harper.
While it's a supporting role, actress Aubrey Plaza steals every scene she's in.
Audiences found themselves rooting for her character, often more than the main couple.
With an air of intelligence and a touch of melancholy, she proved that even in a traditional rom-com, she could bring depth and intrigue.
6. A dramatic turn in Black Bear
Aubrey Plaza takes her art to new heights in the drama Black Bear.
Here, she plays a filmmaker wrestling with her relationships and creative process.
Plaza delivers an intensely vulnerable and raw performance that has been described as «fearless» by critics.
Black Bear reminds us that she can do more than make us laugh; she can make us think and feel deeply, too.
7. Quirky marriage woes in The White Lotus
Aubrey Plaza plays Harper Spiller in the second season of the HBO series The White Lotus.
Set in Italy, she and her husband, Ethan, are vacationing with his college friend and his wife.
Plaza smolders as the somewhat repressed foil to the free spirited Daphne.
She expertly conveys her conflicted feelings about her marriage and the other couple's messy but intriguing lives.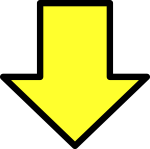 Related post