The best Halloween movies of all time!
Get ready for serious scares.
Have a spooky movie night with the whole family.
Halloween is that magical time of year when the air gets crisp, pumpkins adorn doorsteps and we all love a good scare.
It's also the perfect time to cuddle up with some popcorn and dive into a movie marathon that sends shivers down your spine.
But with so many Halloween movies to choose from, where do you start?
No worries — this ultimate countdown of the top 10 Halloween movies of all time will guide you to the best of the best.
10: Coraline (2009)
Kicking off our list is the animated dark fantasy Coraline, directed by Henry Selick.
It's a tale of a young girl who discovers a parallel universe, but soon realizes not everything is as it seems.
The movie combines a unique visual style with a story that appeals to both kids and adults.
It's a Halloween film that proves scares can come in animated packages.
9: The Witch (2015)
Taking the ninth spot is The Witch, a spooky period piece set in 1630s New England.
It tells the story of a Puritan family encountering forces of evil in the woods near their home.
This movie relies on atmospheric tension rather than cheap jump scares.
The slow-burning horror builds up to a nerve-wracking climax that will keep you on the edge of your seat.
8: Scream (1996) is a cult classic for Halloween
Next up, we have the cult favorite and the first in the meta-horror franchise Scream, directed by Wes Craven.
This film is a blend of horror and comedy that satirizes the genre while delivering genuine scares.
With its iconic Ghostface killer and unforgettable moments, Scream has become a modern Halloween classic.
It keeps viewers on the edge of their seats, questioning who can be trusted.
7: Beetlejuice (1988)
Coming in at number seven is the comedic horror film Beetlejuice, directed by Tim Burton.
This movie is about a couple who summon a mischievous spirit to help them scare away new inhabitants of their home.
It's a fun, eccentric movie that manages to combine humor with elements of the supernatural.
This flick is perfect for those who like their horror served with a side of comedy.
6: Get Out (2017)
Sitting at the sixth spot is the socially aware, groundbreaking horror thriller Get Out, directed by Jordan Peele.
This film tackles themes of race and privilege while offering a fair share of thrills.
With its gripping storyline and unexpected twists, Get Out has earned its spot as a must-watch during the Halloween season.
Its thought-provoking narrative sets it apart from the usual scare fare.
5: Psycho (1960) is a classic
At the halfway mark is Alfred Hitchcock's iconic thriller Psycho.
This movie changed the landscape of horror cinema with its complex characters and shocking plot twists.
The Bates Motel and its unsettling proprietor, Norman Bates, have become fixtures in popular culture.
Even after all these years, Psycho remains a gripping watch that holds up well. You can also check out Gus Van Sant's updated version from 1998.
4: The Shining (1980)
Snagging the fourth spot is Stanley Kubrick's The Shining, based on the Stephen King novel.
Set in a secluded hotel during winter, it's a psychological horror that delves into the unraveling of the human mind.
The haunting visuals and tense atmosphere make it one of the best Halloween movies of all time.
The infamous line «Here's Johnny!» has echoed in our collective nightmares ever since.
3: Hocus Pocus (1993)
Coming in at third place on our list of the best Halloween movies is the family-friendly Hocus Pocus.
This film offers a delightful mix of comedy, fantasy and spookiness, making it a Halloween staple for viewers of all ages.
Three witch sisters are accidentally resurrected, leading to a series of humorous and magical misadventures.
It captures the Halloween spirit in a lighthearted, whimsical way.
2: Halloween (1978)
Just missing the top spot is the aptly named Halloween, directed by John Carpenter.
This slasher film introduced the world to Michael Myers, a masked killer with an insatiable thirst for blood.
It's a classic that set the standard for modern horror, effectively using suspense and tension to create fear.
A perennial favorite, Halloween never fails to deliver chills.
1: The Exorcist (1973) tops the list of best Halloween movies
Claiming the crown is The Exorcist, a film that needs little introduction.
Revolving around the exorcism of a young girl, it's a terrifying experience that has left audiences shocked for decades.
Known for its groundbreaking special effects and powerful performances, The Exorcist stands as a monument in horror cinema.
This movie isn't just a Halloween staple; it's a cornerstone of the genre.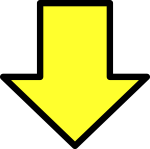 Related post