Details of Sharon Tate's brutal murder are revealed.
The Manson killings marked the end of an era in Hollywood.
Sharon Tate was 8 months pregnant when she was killed.
THE END OF AN ERA IN HOLLYWOOD! One of the most tragic deaths in show business was the grisly murder of Roman Polanski's pregnant wife, Sharon Tate. The 25-year-old actress was eight months pregnant when the Manson Family brutally attacked her inside her home.
After her murder, the sordid details of the violence that the actress experienced inside the house on Cielo Drive were revealed. The scene was gruesome and authorities described how they found Tate's body. It was like something from a horror movie.
A TERRIBLE DEATH
The name Charles Mason terrified Hollywood after August 9, 1969, when the murder of Sharon Tate, actress, model and wife of film director Roman Polanski, was announced. The 25-year-old was eight months pregnant when Mason's cult broke into her home and killed everyone inside.
It all started on August 8, 1969, when the actress and her friends Jay Sebring, a Polish actor named Voytek Frykowski and businesswoman, Abigail Folger, all met in a cafe near her home, according to Infobae. Around 10 p.m., the actress and her friends returned to her house where the tragedy occurred.
How did the murders take place?
The murderers cut the phone lines, entered the home and killed the actress. According to infobae, Susan Atkins, Linda Kasabian and Patricia Krenwinkel attacked Sharon Tate with a knife without caring that she was just a month away from giving birth.
A similar fate befell Jay Sebring, Voytek Frykowski and Abigail Folger, and security guard Steven Parent was shot to death. The police were horrified at the violence at the scene.
How was Sharon Tate found?
According to the police report, Tate's body was found in a fetal position and she was wearing flowered bikini. She also had a rope around her neck and over 16 stab wounds, according to Infobae.
The most horrifying thing was she had been stabbed in her belly. Tragically, the baby (who would have been over 53 years old today) was also killed in the vicious attack by Charles Mason's cult. Filed Under: Sharon Tate murder
More grisly details
The authorities reported that the murder scene looked like the work of a satanic cult. Shortly after, Tate's cause of death was reported. According to her autopsy, she was stabbed 16 times, five of which could have been fatal, according to infobae.
Police also found the word «pig» on one of the walls in Tate's home, written in the victims' blood, according to infobae.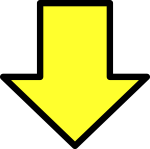 Related post