Rebecca Jones died from ovarian cancer at 65.
Misdiagnosis delayed her treatment.
Ovarian cancer symptoms can be confusing.
Actress Rebecca Anne Jones Fuentes Berain, known simply as Rebecca Jones, passed away on March 22. She was 65 years old.
For several years, the former wife of actor Alejandro Camacho had been suffering from ovarian cancer without knowing it.
She is remembered for her roles in telenovelas such as Cuna de Lobos, La Sonrisa del Diablo, and Imperio de Cristal, among others.
Due to health problems caused by her illness, she was unable to complete her work on the telenovela Cabo in 2022. May she rest in peace.
A tragic misdiagnosis

After experiencing stomach pain and bloating, Rebecca Jones decided to consult her doctor, never suspecting it could be something serious.
Initially, she was told it was nervous colitis, because her mother had passed away a few months earlier, and she was only prescribed medication.
However, the film and theater actress did not improve. In fact, her pain grew increasingly intense.
It was later revealed that a misdiagnosis prevented her from finding out in time that she had ovarian cancer.
«I went to the doctor five times»
Due to pneumonia, a bacterial infection and lung deficiency, Rebecca Jones was admitted to the hospital in November of last year. Everyone feared the worst.
Always a unique beauty, the actress's physical condition gradually deteriorated, though she always maintained hope.
According to El Financiero, she was diagnosed with stage 3B cancer. After undergoing further tests in 2017, she learned that cancer was the cause of her stomach issues.
In an interview with Ventaneando, she revealed that she had visited the doctor five times, and they kept treating her for colitis.
The actress was finally diagnosed with ovarian cancer
In the same conversation, Rebecca Jones revealed that after undergoing further tests, she was diagnosed with ascites.
«It's a fluid that accumulates in the entire abdominal area. I had cancer that was far from benign, and we had to attack it immediately,» she said.
After undergoing eight rounds of chemotherapy and surgery, Rebecca Jones announced she was cancer-free.
She said she forgave her long-time doctor for misdiagnosing her condition.
What are the symptoms of ovarian cancer?
The symptoms of colitis and ovarian cancer, the disease that actress Rebecca Jones suffered from, can be easily confused.
According to the American Cancer Society, ovarian cancer occurs when cells in the ovaries begin to grow uncontrollably.
Some symptoms include: vaginal bleeding or discharge, pain or pressure in the pelvic area and abdominal or back pain.
Other symptoms include a feeling of bloating, rapid satiety or difficulty eating, as well as changes in bowel habits.
Ovarian cancer risk factors
There are some risk factors for developing ovarian cancer.
The Centers for Disease Control and Prevention (CDC) clarifies what these risks are.
They state that there is no way to know for sure if a person will develop ovarian cancer at some point during her life.
Some factors include being a middle-aged or older woman, having close relatives who have had this type of cancer and having endometriosis.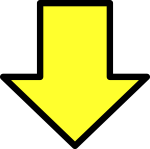 Related post