Raúl Martínez Dies at 52
Actors and Actresses Express Condolences
More Details Revealed
Social media has announced the death of Raúl Martínez, one of the most active and beloved directors in Mexican cinema.
Raúl Martínez was responsible for numerous blockbusters and works available on streaming services.
In the early hours of Sunday, various individuals published messages paying tribute to the filmmaker.
Mexican director and photographer Larissa Moreno also posted a heartfelt message in honor of the filmmaker.
They announce his death
The «El Gremio» page, on its official Facebook, published: «With deep regret, we announce the death of one of the great directors of the national industry»:
"Our great friend, Raúl Martínez. Fly high, friend, we are going to miss you," they announced.
With that moving message, the death of the Mexican director was announced and condolences immediately began pouring in.
When the death of a celebrity is announced, internet users tend to leave comments for the bereaved family.
They send condolences
Larissa Moreno included some unpublished photos in her farewell to her colleague of many years.
These images are part of her portfolio: «Have a good trip back to the place where you were created. Your magical presence, both on the set and off, has stayed with me.»
«Your gift of creating family with the heart inspired me to create the movie, which you unfortunately did not get to see,» she wrote.
«Thank you for giving me the opportunity to live this great experience of narrating life through the seventh art,» she added.
Will remember it forever
«You will always be in my heart, and thank you for putting up with my laughter and my craziness,» she reminded her friend.
«Thank you for crossing our paths and sharing the secret 'love,'» she continued writing in her Instagram post.
«Thank you for sharing the love you have for your girls and that now you will be a great Angel for them from other levels,» she added.
«See you in your time there with the Divine,» she concluded, writing to her deceased colleague on the social network.
More colleagues join the farewells
Barbara Jane Cole, another filmmaker who joined in the farewell message, published photographs with her friend, as they had shared the stage on several occasions.
She described him as a «great director, wonderful companion, and the best dad in the world.»
«I am so grateful for the day I met you; it was friendship at first sight,» she added in her farewell.
«Dear friend, how wonderful that every time I saw you, I told you how much I love you, how much I admire you,» she confessed in the letter to Raúl Martínez.
What did Raúl Martínez die from?
During his career, he was responsible for directing films like "Un padre no tan padre" and "El mesero," a couple of his most successful productions.
He was also in charge of «Amores permitidos,» «Cuando sea joven,» «Ina navidad no tan padre,» and some comedy episodes of «Backdoor.»
Raúl Martínez was born on June 24, 1971, and died on Saturday, September 30, 2023.
To date, the causes of the filmmaker's death have not been disclosed.
Internet users send condolences
"My deepest condolences to his entire family. I had the pleasure of knowing him since I was a child. 'I send a big hug to the entire Martínez family,'" lamented an internet user.
«Condolences and much love to the family,» «Wishing his family swift acceptance and peace,» are other comments he received.
We will be awaiting further information regarding the death of the Mexican filmmaker.  SEE PHOTOS OF THE FILMMAKER HERE.
SEE PHOTOGRAPH OF RAÚL MARTÍNEZ BEFORE HE DIED BY CLICKING HERE.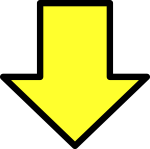 Related post