María Antonieta de las Nieves, La Chilindrina»  denies rumors of death on social networks.
She makes statements.
Thanks followers and clarifies this.
The rumor of the death of the famous actress María Antonieta de las Nieves began circulating on social networks.
The alleged news spread across the internet last Tuesday, September 19, to the point where it reached the Mexican actress.
That's why 'Chilindrina' decided to come forward and clarify the rumors that were circulating on social networks announcing her death.
It was through one of her social media accounts that she published a video in which she explained what had happened and how the 'news' reached her.
María Antonieta denies rumors
María Antonieta de las Nieves, better known as 'Chilindrina', was caught up in rumors about her alleged death.
The famed actress began to receive messages and calls from individuals who were distraught to hear of her supposed demise.
People were reaching out seeking confirmation, hoping to find out that the actress was indeed alive — which, to the relief of many, was the reality.
However, the Mexican actress was distressed by the rumors circulating that she had passed away last Tuesday.
«I already died»
«Hello friends, I want to thank you for your trouble, your sadness because I have already died,» she began the video sitting in what appears to be the living room of her house.
«No, I died last night, but because I was tired, because I was sleepy, they just woke me up and said 'oh, ma'am, hasn't she died?'» she commented.
«And I said no, I wasn't dead, I was havin fun,» she added, singing and dancing, trying to joke in the video about the rumors of his death.
«I don't know why they feel like killing me, especially on this ugly day,» she said, turning the topic seriously, showing a little annoyance.
She denies her death
«On this ugly day (…) we are remembering September 19, which was a terrible earthquake,» she added, pointing out her displeasure at the day the rumor spread.
«And I want to tell you that no, I'm very well, thank you very much,» she told her Instagram followers in the published video.
«I thank you very much for your concern, I love you very much,» she thanked those who were concerned about the news of her supposed death.
«Tell all your friends that I'm very well, thank you very much,» she ended the video with a smile, asking to spread the news that she is still alive.
Thank you for the concern
The video in which María Antonieta denies the rumors of her death was published through her Instagram account.
This material was accompanied by a brief message in which she expressed gratitude to those who reached out to her upon hearing the 'news'.
«Thank you to everyone who called me to see if the rumor that I had died was true. I want to tell you that I am very well. Thank God,» she wrote.
«Just got up to record this video for you. I send you blessings,» she said at the end of the message, pointing out that apparently it was the first thing she did in the morning.
Reaction of her followers
After 'Chilindrina' successfully refuted the rumors of her death that were circulating on social networks with a video, her fans reacted.
The video of the famous actress quickly garnered responses from her followers, who expressed their feelings in the comments section.
«My grandmother would say that they added 10 years to your life,» «María Antonieta, may God continue to bless you and support you,» they wrote in the actress's post.
«Tony, I send you a kiss,» «Long live Chilindrina,» «Thank God you are fine. Hugs from Brazil," other users added in the video comments. To see the video click HERE.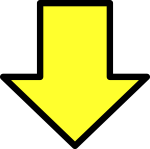 Related post