La Casa de los Famosos 3 had its final eviction.
The four nominees were on pins and needles to see who'd make it to the finale.
La Casa de los Famosos 3 is in its last week and it never reached the level of controversy or audience engagement of the last season. However, Monday was the final eviction on this season of the Telemundo reality show that will end on April 24 when one of the celebrities will win $200,000.
This week's nominees were surprising because, for several days, Paty Navidad's team, Water, was removing members of the Earth team and, as if it were a final karma, everything was set up so she, La Materialista, José Rodríguez and Raúl García were the last group of nominees for eviction.
La Casa de los Famosos 3 has its final eviction
Although Paty Navidad insisted that «nothing was personal,» she was in charge of manipulating contestants to vote for the other team, which caused many fans to call her two-faced because when things went the other way, she couldn't take it.
La Materialista made many enemies in the audience for the way she behaved towards Diego Soldano just because he entered the house late. She also made a big deal of him walking around the house in his underwear.
This season's finalists
Pepe Gámez was the first lucky one to win a direct pass to the grand finale of La Casa de los Famosos 3 in a game of chance. He chose a suitcase which held the golden ticket that insured he's in the running to win.
The second contestant to make it broke the record for the most nominations, not only for this season, but for all seasons. Madison Anderson, who was saved in the last nomination because she redeemed points from the other houseguests.
Did Raúl and José go further than expected?
The big surprise on La Casa de los Famosos 3 was undoubtedly the unknowns who came to live with the celebrities and who ended up taking out several of them. José Rodríguez, who had previously appeared on several reality shows, and Raúl García, who is a gardener, made it to the final week.
On Monday before the last eviction, Pepe Gámez and Madison Anderson decided to stand behind Raúl Garcia and Paty Navidad respectively as their favorites to leave La Casa de los Famosos 3.
Who are the 5 finalists?
The four nominees went to the eviction room without knowing what would await them and the first to join Pepe Gámez and Madison was La Materialista. She happily re-entered the house with her fiancé who accompanied her as a special guest.
Later, it was José Rodríguez's turn to return to his teammates with his girlfriend… Finally, Raúl García and Paty Navidad were left at the end and Héctor Sandarti announced the last finalist on La Casa de los Famosos 3 was soap opera actress. So the gardener left the Telemundo reality show and the five finalists are: Pepe, Madison, La Materialista, José and Paty.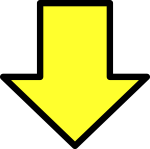 Related post