Another Republican candidate may be entering the presidential race.
Nikki Haley is set to announce her run for president in 2024.
Trump faces another Republican challenger.
Nikki Haley running for president? The former governor of South Carolina, and former US ambassador to the UN, is set to officially announce that she's running for president in 2024.
According to  EFE, the Post and Courier reported that a member of Haley's «inner circle» confirmed that the conservative politician will enter the Republican primary.
Nikki Haley is announcing her presidential run
Haley will send out an invitation to potential campaign donors to attend her campaign launch on February 15 at The Shed, a community center in the tourist heart of Charleston, South Carolina, reported the Post and Courier.
The former governor, who has not concealed her intentions to run for quite some time, will thus become the second Republican candidate to try to unseat Democrat Joe Biden. She'll be running against fellow Republican Donald Trump, who was her boss while she was ambassador to the UN. Filed Under: Nikki Haley Presidential Candidate
Haley had said in the past that she was not going to take on Trump
Haley had said in the past that she was not going take on Trump if he were to run again but recently her message has changed and she has defended the idea that the country «needs to look towards a different path».
«It's time for a new generation,» she recently wrote on Twitter. Nikki Haley, 51, added, "It's time for new leadership. And it's time to take our country back. America is worth the fight — and we're just getting started." Nikki Haley presidential candidate.
Haley was formerly Governor of South Carolina
Haley has been a Charleston County resident and registered voter since stepping down as ambassador to the United Nations in 2018. She lives with her family on Kiawah Island. She was governor of South Carolina between 2011 and 2017 and she has already informed Trump of her intention to compete in the Republican presidential race.
Haley is the daughter of Indian immigrants. She graduated from Clemson University with an accounting degree and worked for a waste management company before joining her family's clothing store, after which she made the leap into politics, the EFE agency detailed. Nikki Haley presidential candidate
Trump begins his 2024 presidential campaign
The BBC media reported that Trump is not sitting idly by and has also confirmed his intention to return to the White House in 2024, "I am tonight announcing my candidacy for president of the United States. This is not a task for one candidate, it is a task for a great movement. This will not be my campaign, it will be our campaign. We are going to unify the people,» said the former US president.
"Together we will complete the unfinished business of making America great again. They said: 'He's not holding rallies, he's not campaigning. Perhaps he has lost that step, now I am angrier and more committed than ever," said Donald Trump.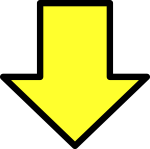 Related post