Tax rebates for up to $1,000 in Pennsylvania
The new law benefits older and disabled residents.
Find out who's eligible!
A new tax rebate, for up to $1,000, is on the horizon for thousands of residents in Pennsylvania.
The economic aid is available for some, but not everyone qualifies.
Families facing financial challenges due to factors like unemployment and the impact of COVID-19 still need assistance.
Now the Pennsylvania governor has announced an new guidelines for property tax rebates.
New tax rebate for up to $1,000 in Pennsylvania
The positive developments keep coming, and now thousands will soon have the chance to receive cash promptly! Find out if you're eligible for the rebate.
Some Pennsylvania residents are set to receive this payment, which is a property tax rebate.
Officials have verified that the state property tax rebate program has been expanded.
Income limits have been adjusted and more households will be eligible.
Pennsylvania residents will receive tax rebates
Just last week, Governor Josh Shapiro of Pennsylvania signed a $45.5 billion budget.
This initiative is included in the 2023-2024 budget.
The state's rental or property tax refund program is specifically designed to benefit senior citizens in Pennsylvania.
Elderly individuals with limited income who are either renting or own homes will receive assistance to cope with increasing expenses.
Who is eligible?
Regrettably, inflation has eroded the savings of many elderly residents but there is now a ray of hope in the form of fresh assistance.
A recent expansion in the property tax rebate program has been introduced, raising the maximum rebate amount from $650 to $1,000.
Who qualifies for this payment?
First and foremost, the maximum income limit has been raised to $45,000.
Expanded eligibility
This requirement is significant because it will benefit an additional 175,000 residents.
In order to qualify for the new payments, residents must meet the following requirements:
They must be over 65 years of age, a Pennsylvania resident, a widow or widower over 50 or a disabled person over 18 years of age.
The precise rebate amount will vary based on income, according to Spotlight PA.
When is the application deadline?
Both renters and homeowners must not earn more than $45,000 a year.
However, half of any Social Security income is exempt from this amount, slightly increasing the effective limit.
The application submission deadline has been extended until December 31, so don't miss out!
It's crucial to be aware that those who fail to apply within this timeframe will forfeit the opportunity.
Important steps for applying for the new tax rebate
The deadline was extended to give those who didn't qualify under the previous rules time to apply.
It's strongly recommended that you submit your rebate request before the year ends, so you can receive the cash in 2024.
Residents of Pennsylvania are advised to look out for for any updates regarding application dates.
The Sun hasn't confirmed the payment date yet.
Listen to Códice Críptico by clicking on the photo
In addition to these checking news, you can listen to the Códice Críptico podcast hosted by Dafnne Wejebe.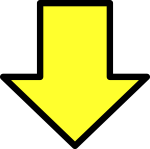 Related post