Lionel Messi had surgery before the World Cup in Qatar.
He took human growth hormone and allegedly had a rhinoplasty.
But did that help him?
Before the World Cup in Qatar, Argentinian Lionel Messi may have undergone some cosmetic surgeries and human growth hormone treatments. This information was revealed just after the end of the match between Argentina and France in the World Cup final.
Lionel Messi finally conquered the highest soccer title. Argentina beat France 4-2 on penalties on Sunday to clinch their third championship, despite Kylian Mbappé scoring the first hat-trick in a final in 56 years. Gonzalo Montiel converted the decisive penalty in the shootout from 11 meters after a 3-3 draw after 120 minutes of a heart-stopping final.
DID LIONEL MESSI HAVE SOME 'HELP'?
"Come on Argentina the c… of your mother (profanity term). We are world champions!" Messi shouted towards the frenzied mass of Argentine fans at the Lusail stadium. Argentina added a third star after their wins in 1978 and 1986. But behind this title is more than just the star's talent.
For years he has undergone a secret treatment to improve his performance and perhaps that was fundamental in the championship on Sunday, since it is obvious that he improved his physical condition and, with it, SNF proved to be the best in the world in professional football.
HE HAD TREATMENTS STARTING AT AGE 11
RSVP reports that «La Pulga» suffered from growth hormone deficiency when he was 11 years old, because at that time he measured 1.32 meters, a height corresponding to a child two years younger than he was. An endocrinologist made the diagnosis and told the footballer's family.
As he was already part of the ranks of the Barcelona Club, the team doctors were in charge of carrying out the treatment. They wanted the future star to have everything he needed to become what he is today. Filed Under: Lionel Messi cosmetic surgery
WHAT WAS MESSI'S GROWTH TREATMENT?
Messi had to undergo subcutaneous injections for at least three years, with the aim of making him grow taller. It was not for nothing that he was nicknamed 'La Pulga' and it was the same footballer who revealed what happened.
It wasn't easy, but he did it: "Once a night I was injecting myself with growth hormone. I was changing legs. First one, then another. I was not impressed. At first my parents put it in me, until I learned and I was doing it alone,» the Argentine star said. Barcelona paid $900 a month for the treatment. Filed Under: Lionel Messi cosmetic surgery
WHAT ELSE HAS MESSI HAD DONE?
According to plastic surgeon Juan José Ruiz Treviño, the Argentine star has already had a rhinoplasty, or nose job. This is based on a comparison between the photographs from when he was a young man and how he looks now.
He also appears to have had otoplasty, which is performed to fix ears that are very large or to place them flatter against the head. According to experts, these two surgeries can cost up to a million pesos, nothing for what the Argentine star earns. Filed Under: Lionel Messi cosmetic surgery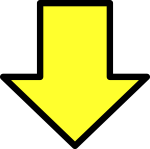 Related post