Find out how to immigrate to the US.

Learn how to make your dream of living in the United States a reality.

Maintain a positive attitude throughout your US immigration journey.
Find out about how to immigrate to the US
Understand the steps, requirements and essential tips.
In this comprehensive guide, we'll explore the key aspects of US immigration.
Learn practical insights to help you achieve your American dream.
How to immigrate to the U.S.: Understanding your options
The US offers various immigration pathways, including family-sponsored visas, employment-based visas, and humanitarian programs.
Determining the right category for your situation is the first step in the US immigration process.
Consulting with an immigration attorney or accredited representative can provide personalized guidance.
The US Citizenship and Immigration Services (USCIS) website is a valuable resource for different visa categories and requirements.
Preparing necessary documentation
Gathering the required documents is a critical part of the US immigration process.
This may include passports, birth certificates, financial statements and other supporting materials specific to your visa type.
Ensuring accuracy and proper notarization can prevent delays.
Creating a document checklist can help you organize your paperwork and follow specific guidelines.
Navigating the US immigration application process
Submitting the application involves completing specific USCIS forms, paying required fees, and attending interviews or biometric appointments.
Following the instructions carefully and providing truthful information is essential for US visa approval.
Regularly checking your application status through the USCIS online portal keeps you informed.
Understanding the how to immigrate to the US and being a patient is part of the process, as US immigration applications can vary in processing time.
How to immigrate to the US: Adapting to life in the US
After your US visa is approved, preparing for life in the United States involves various practical considerations.
Understanding your rights and responsibilities, securing housing, enrolling in healthcare and finding employment are key steps.
Connecting with community organizations and support groups can ease the transition.
Embracing cultural differences and seeking assistance when needed will help you thrive in your new home.
Listen to the

Dream Millionaire

podcast by clicking on the image
Listen to the Sueño Millionaire podcast on Óyenos Audio.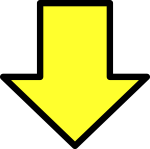 Related post