The process for disputing a C.L.U.E report is pretty simple
If you notice any errors, they commit to resolving them quite quickly
You can start a formal dispute or submit an explanation
A C.L.U.E. report shows claims you've filed for your property and vehicles for up to seven years back.
Insurance companies often treat this report somewhat like a credit score, using your claims history to help decide if they'll insure you and if so, how much they'll charge.
But what if your C.L.U.E. report has inaccurate information? Even though it's not your fault, incorrect reports can negatively impact how insurers see you.
We've written about how to get a copy of your C.L.U.E. report here, and in this article, we'll cover how to dispute your C.L.U.E. report.
How Do I Dispute My C.L.U.E. Report?
Your C.L.U.E. report is generated by LexisNexis, a research firm that collects and maintains claims data submitted by insurance companies.
If you notice any incorrect information in your claims history, LexisNexis has a simple process in place for you to report the errors.
There are two types of requests you can submit for your claims history: a dispute or statement of explanation.
If you're looking to correct information, you'll want to submit a dispute. But if you're just looking to add notes or important details to your claims history, submit a statement of explanation.
Disputing Claims Info on Your C.L.U.E. Report
Let's say you notice a payout amount is listed incorrectly, or maybe you see a totally invalid claim. To dispute claim's information, contact LexisNexis and start a formal dispute.
As part of your dispute, you'll provide basic identifying information such as your name and address. You should also be ready to provide:
C.L.U.E. report reference number
Name of insurance company associated with the claim you're disputing
More data
3. Claim number for the claim data you're disputing
4. Explanation of the facts you're disputing/correcting
6. Supporting evidence proving your position
After you submit a dispute — and if an investigation supports the information you're disputing — your C.L.U.E. report will be updated to reflect removal or correction of any errors.
Adding Notes to Claims on Your C.LU.E. Report
Your C.L.U.E. report is generated based on information that insurance companies provide to LexisNexis.
This information includes claims details such as the date of the loss, the type of loss and any amounts paid towards the loss.
But while insurance companies aren't allowed to add notes about a claim, consumers can.
If you have relevant information that you believe is important to your claims history, you can submit a statement of explanation to LexisNexis for your C.L.U.E. report.
The importance of submitting a statement of explanation for liability claims
Liability claims are great examples of when you might want to submit a statement of explanation. Let's say a homeowner's C.L.U.E. report shows a liability claim resulting from a dog bite.
If the homeowner no longer has the dog, they might want to note this on their C.L.U.E. report.
If you submit an explanation for a claim on your record, your explanation will appear on all future reports.
But it won't remove the claim or change any of the claim details on your record. That's the key difference between an explanation and dispute.
What Is the Contact Info for LexisNexis?
You can contact LexisNexis via phone, email or standard mail. In the picture up you have the contact information for LexisNexis.
Once you start a formal dispute, LexisNexis will begin investigating any errors you've reported.
LexisNexis will contact the insurance company involved in the claim, ask questions and obtain any supporting documentation as needed to get the most accurate claim details.
From start to finish, the investigation will be completed within 30 days.
Understanding the impact of disputing errors
If your C.L.U.E. report is found to have incorrect or incomplete information, data will be removed or updated as needed.
But if the investigation does not support what you're disputing, your C.L.U.E. report will remain unchanged.
According to LexisNexis, you can expect to receive a mailed explanation of the dispute results, which may include:
"Notice of the data being verified as accurate, notice of data correction, or notice of data being removed."
C.L.U.E. Report Dispute Letter Template
If you have information that needs to be corrected or removed from your C.L.U.E. report, check the template here as a guide to getting started.
If you just need to add a note to an existing (and accurate) claim, prepare a statement of explanation in 100 words or less.
Your statement should include any relevant notes that you'd like to be visible on future versions of your C.L.U.E. report.
Be sure to also include a C.L.U.E. report reference number, the name of insurance company associated with the claim, and the claim number for the claim you're adding notes to.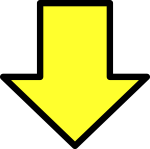 Related post