The most expensive states for car insurance
The least expensive states for car insurance
Average car insurance rates bystate
The average cost for car insurance has increased by 17.8% this year, according to data from the U.S. Bureau of Labor Statistics.
Wondering how your car insurance rate fares compared to the rest of the country?
In this article, we'll look at standout car insurance rates across U.S., including:
The most expensive states for car insurance, the least expensive states for car insurance, average car insurance rates by state and ways to lower your car insurance.
The Most Expensive States for Car Insurance
According to ValuePenguin, "The average cost of full coverage car insurance for 2023 is $1,780 per year."
The company reviewed data from Quadrant Information Services — including "millions of quotes for drivers across the U.S." — to put together their annual State of Auto Insurance report.
So, which states have the most expensive car insurance rates and just much how more are people paying than average?
The board above shows the top ten most expensive states.
Factors to follow
A few factors that can drive up your rate include living in a state with:
High minimum insurance requirements.
High population density.
High traffic congestion.
Consider Michigan
This state has the highest minimum insurance requirements in the nation!  When it comes to liability coverage, Michigan drivers are required to maintain at least:
$50,000 bodily injury per person, $100,000 bodily injury per accident, $10,000 property damage per accident outside of Michigan and $1 million property protection within Michigan.
While some states only have requirements for liability coverage, Michigan requires its drivers to also have at least $250,000 personal injury protection (PIP).
But there are exceptions to the PIP coverage limit requirement for Medicare and Medicaid recipients.
The Least Expensive States for Car Insurance
Even though car insurance rates are rising, there's a good chance your car insurance costs less than the national average.
That's because — while there's a handful of states with exceptionally high rates…
There are 33 states with average rates that are lower than the nation's estimated $1,780 per year average.
Let's look at the ten states with the least expensive car insurance rates and how much lower car insurance is than average.
Average Car Insurance Rates by State
Regardless of whether your state made the top ten most or least expensive list, you might be wondering how it compares overall.
Check out the average cost for full coverage car insurance across all 50 states and Washington, D.C. below.
As you've seen above, where you live plays a major role in how much you pay for car insurance.
And while moving to a new state likely isn't the most efficient way for you to save on car insurance, there are many other ways to get a lower rate. Here are five money-saving tips to consider:
1. Shop Around for Car Insurance
Money expert Clark Howard regularly talks about the benefits of re-shopping your car insurance.
I followed Clark's advice on shopping around and it's saving me $480 on my car insurance this year!
The key to shopping around is identifying companies that have fair rates and a strong customer satisfaction record for handling claims.
We've got a guide on how to shop for lower car insurance, which includes instructions and tips for each step of the process. And be sure to check out our list of the best auto insurance companies to consider when you're ready to begin.
2. Raise Your Deductible
Raising your deductible is another strategy to lower your car insurance rate.
Clark advises opting for a deductible of at least $1,000.
Increasing your deductible means you'll pay a lower premium and won't be tempted to file any unnecessary and/or smaller claims.
But be careful with this tip. You should never make your deductible more than you'll be able to afford in the event of an accident.
3. Consider Dropping Comprehensive and Collision Coverage.
If you don't own your car free and clear, skip this tip! But if you've paid off your car — and depending on its value — dropping comprehensive and collision coverage might be worth considering.
How can you know if dropping these coverages is worth it for you? First, use a site like KBB, Edmunds or NADA to calculate your car's value.
Then, you'll need to do a bit of math. When the cost of comprehensive and collision is more than 10% of your car's value, that's the time to drop them.
Plug your car's value and the cost of your comprehensive and collision insurance into the formula below when you're ready to check: Coverage Cost ≥ 10% of Car's Value = Drop Comprehensive and Collision
4. Improve Your Credit Score.
Working on your credit score is another way to lower your car insurance. According to ValuePenguin, "Poor credit raises rates by 72% compared to having good credit."
Many car insurance companies use your credit score as a factor to determine your riskiness.
Unfortunately, these companies associate a lower credit score with a higher level of risk when it comes to filing claims.
And the greater your perceived risk of filing a claim, the higher your car insurance rate.
5. Consider Buying a Car That's Cheaper To Insure.
Price is a major consideration for most people when shopping for a new or used car.
But the cost of a car doesn't stop at its price tag to get it off the lot. You'll also have to pay for insurance, which will be more or less expensive depending on the type of car you choose.
When calculating how much to charge you on premiums, insurance companies look at claims they've paid on cars that are the same or similar models as yours.
If your type of car has had historically high repair costs, your car will be more expensive to insure than models with lower repair costs.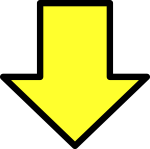 Related post