Pedro Infante's granddaughter was sexually assaulted on stage.
Heidy Infante was attacked by another musician while performing.
The man grabbed her and hit her in the head.
Heidy Infante, granddaughter of popular Mexican singer Pedro Infante, was attacked while performing at an event in Mexico. Singer Heidy Infante, who is the vocalist for La Nueva Sonora, was the victim of sexual and physical violence during a performance.
The incident occurred while her band was performing at the anniversary of the Mercado Escuadrón 201 in the Iztapalapa mayor's office in Mexico City (CDMX). Another musician attacked her on stage. The assault was recorded and shared on social media.
Heidy Infante, Pedro Infante's granddaughter, is assaulted on stage
It all happened when Heidy was singing El Viejo del Sombrero and the entire audience was dancing to the rhythm of the popular song. A man suddenly appears behind her dancing by himself, that was the start of the incident.
It happened on Saturday, March 4, when Heidy Infante had one of the most traumatic moments of her career. Heidy's attacker was identified as Cuban musician Yian Lopez Semanat.
What happened?
Yian was standing behind the group when Heidy Infante turned around. Yian Lopez began to touch her head so she pushed him away. He did not like that and did something unthinkable according to SDPNews.
When Heidy tried to get away, he grabbed her private parts. Heidy Infante slapped Yian Lopez Semanat for the reprehensible act and he began hitting her back. The audience was stunned by the altercation.
A huge scandal on stage
Yian jumped on Heidy, grabbed her by the hair and hit her several times. The entire thing was caught on an audience member's cell phone. At that point other members of La Nueva Sonora intervened to help her
Several musicians tried to get Heidy away from López and they pounced on him to get him to release the singer. After a long struggle, the unharmed performer was finally rescued, while other members of the band tackled López.
Heidy's attacker was arrested and released
According to Azteca TV, Yian Lopez Semanat was arrested for his attack, thanks to the fact that the security guards called the authorities. However, hours later he was released because no charges were brought against him.
Singer Heidy Infante reacted on social media: "How is it that a woman can feel guilty for an attack? I was assaulted in a low manner by this guy named Yian López Semanat. And even though I was a victim of this man, the police released him."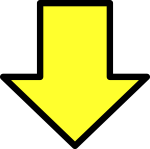 Related post